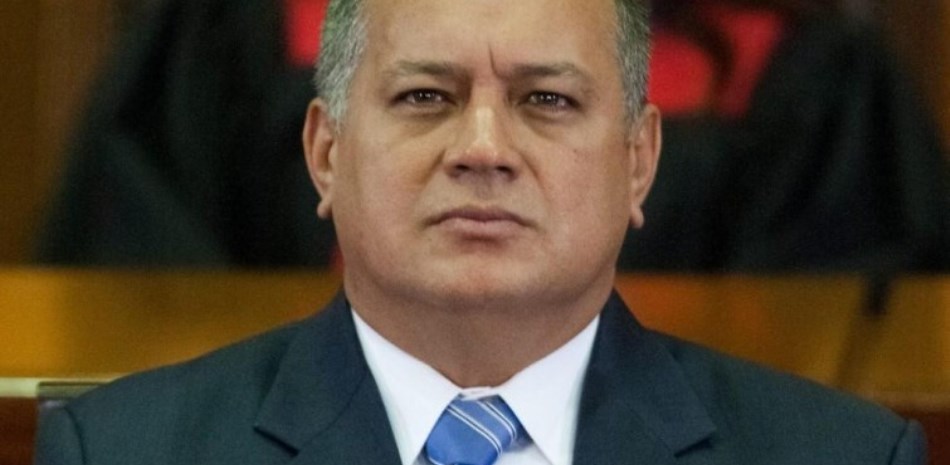 EspañolFollowing the Venezuelan opposition's announcement that there will be a strike held October 28, the government has threatened all companies that attempt to participate.
First Deputy Chairman of the Socialist Party of Venezuela (PSUV) Diosdado Cabello threatened all companies, saying that those that participate in the strike will be taken over by "the people."
"Did they not call for a strike for Friday?" He said. "Now I'll tell you something. Comrades of the armed forces, stand firm against companies that strike, companies that are being taken over by the workers and the people."
Cabello said he spoke with President Nicolás Maduro, whose instructions are to stand firm against any company that strikes, as the armed forces "will not allow any disturbances."
The warning was made after the opposition announced plans for a general strike Friday, October 28 as part of a demand that the government announce a date for the recall against President Maduro.
Maduro has thus far disregarded the demand, according to reports.
"I call on working class entrepreneurs to close ranks," Maduro said, adding that he and the people have to defend "prosperity and life in Venezuela."
Furthermore, the Federation of Chambers and Associations of Commerce and Production of Venezuela announced it is up to each and every company and its employees whether they want to join in on the strike.
"We respect, as it says in our constitution, the right of citizens to demonstrate peacefully," the statement said. "It is up to each company, along with its employees, to join or not to join the 12 hours general strike called by the MUD for Friday, October 28."
The text also calls for carrying out a political "frank and sincere" dialogue to ensure Venezuela sees progress and prosperity.
"The state must understand that maintaining and sharpening the political and institutional crisis only worsens the quality of life of Venezuelans," the statement said. "The political and economic model adopted by the government has kept the country in a deep domestic production crisis."
Executive Director of the Chamber of Commerce, Industry and Services of Caracas Victor Maldonado gave his support of all efforts made by the opposition — as long as they are peaceful — in order to restore democracy.
"There is no choice but to confront the dictatorship," he said. "It is part of … the challenge of restoring democracy. I'm sure the streets are deserted because people will respond."

"Join the support for the general strike as a formula of worker participation in the struggle for the rescue of democracy and the defense of labor rights," said Coordinator of the National Workers Union Marcela Máspero.
She stressed that the massive attendance at the march Wednesday, October 26 showed that the Venezuelan people have the will to act against a regmine that has impoverished the working class.
Sources: Globovisión; El Nacional; Caraota Digital