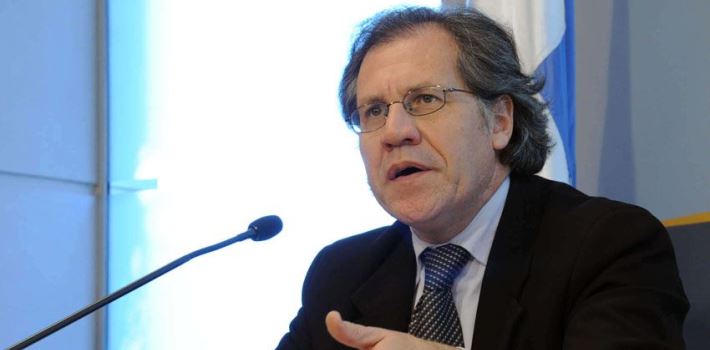 EspañolThe Secretary General of the Organization of American States (OAS) Luis Almagro expressed his solidarity with the Venezuelan newspaper El Nuevo País, after it was accused by the government of violating the constitution, and received a lawsuit as a result Saturday, October 8.
Representatives at the newspaper said they spoke with the OAS about the onslaught of attacks against freedom of the press and democracy by the Venezuelan government.
Almagro said that in his eyes, the lawsuit was only an excuse by the government to try to stiffen the media outlet from publicizing all of the problems in the country expressed already by opposition party MUD, which made Maduro uncomfortable.
Following the meeting with representatives of the Venezuelan newspaper, Almagro wrote on his Twitter account: "Judicial lawsuits as a mechanism for censorship are not compatible with democracy. We demand respect for the independent voice of Venezuela."
Previously, the editor of the paper Rafael Poleo tweeted saying that the president sent over judges to close the paper, while assuring that this is not the first paper closed by a dictatorship.
According to official records, the lawsuit was made in response to, "foulness and making up part of a campaign against Venezuela, for violating the constitution and for making part of a campaign to destroy the financial possibilities the PDVSA has to grow."
"They want to destroy PDVSA and the country," Maduro said. "They believe that out of the ruins of Venezuela will come another government. The middle class and imperialism will never govern this country."
Source: Diario Las Américas