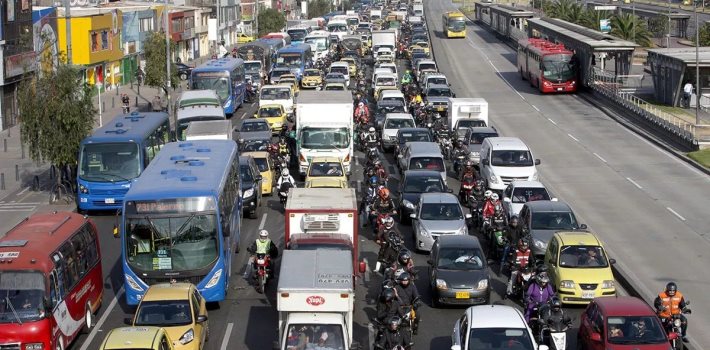 EspañolColombia is a bad place for drivers, according to the navigation app Waze.
The app's founders conducted a study of drivers' experiences in 38 countries and 235 cities in the region. Colombia was ranked 31 and the city of Medellin was ranked 225.
Waze based the study on six aspects of satisfactory driving: frequency and severity of traffic, road infrastructure, road safety, services for drivers, socioeconomics and "Wazeyness" (satisfaction and Waze community support).
According to Colombia's Waze spokesman Paulo Cabral, "from 14 countries in Latin America, Colombia placed 10th. Puerto Rico and Argentina stand out among the 20 best in the world. Guatemala and El Salvador are among the five worst."
He said Colombia did do well in terms of road infrastructure, as well as Wazeyness, meaning that drivers are willing to help themselves a lot by reporting alerts.
Cabral also added that there were two negative factors in the evaluation.
"The service to the driver (parking lots, gas stations) and the socio-economic factors," he said. "Both are well below that of other countries. We keep in mind that we are considering seven cities in Colombia (in each there are more than 20,000 users of the app)."
The Colombian spokesman also explained that the nature of the application is that of sharing information.
"We need user information and need more users to obtain higher quality data," he said. "We believe we have the ability to share what they give us every day. Waze should work under a kind of inspiration for citizens to be aware of these factors and think about how they can improve what is happening."
Source: El Colombiano.