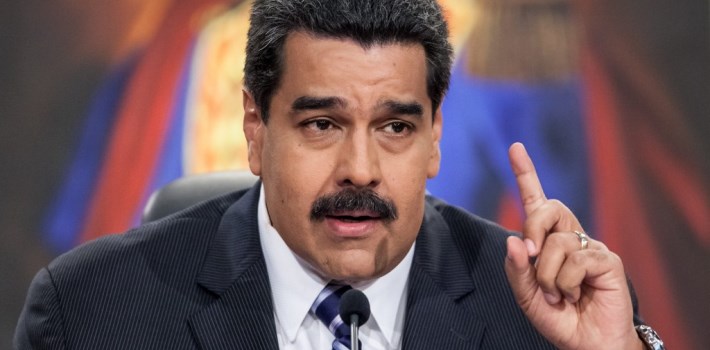 EspañolVenezuela President Nicolás Maduro announced this week that the United States embassy is behind "violent terrorist actions."
Maduro requested that all intelligence agencies be on maximum alert against any alleged conspiracies.
"I am not a prosecutor or judge," he said. "But I have the words and I have the evidence and lay it out with an iron fist of punishment."
It was during the 40-year anniversary ceremony of the "Barbados Crime" that Maduro dedicated almost an hour to discussing the United States, accusing them of disturbing the peace of the country. He also said the United States must learn to respect Venezuela.
He said United States officials have been after the accounts of government officials, in part because President Barack Obama is "obsessed" with "the Bolivarian Revolution"
"The right announce plans and threat, and we should not overestimate them," Maduro said about the opposition's next march set for October 12.
Maduro ordered Venezuelan Chancellor Delcy Rodríguez to reconsider the request for extradition of US ambassador Luis Posada Carriles. He
Maduro said he was certain Posada Carriles was still conspiring against Venezuela and Cuba.
Carriles was a trained agent of the CIA of Cuban decent who opposed the Castro regime and was considered a terrorist by his home country of Venezuela.
Source: Tal Cual; Globovisión.