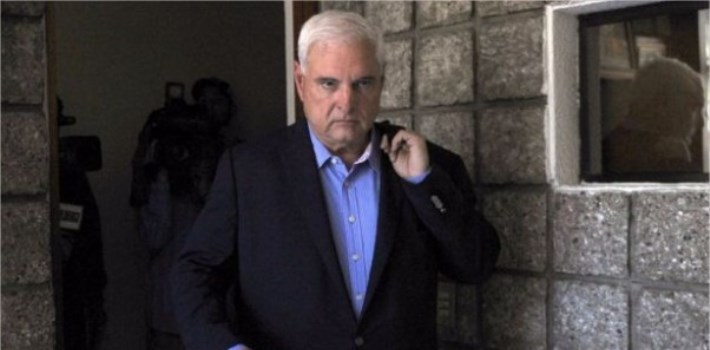 EspañolPanama has officially presented the United States with an extradition request of former President Ricardo Martinelli, who is being prosecuted for espionage.
The formal notification was made official on Monday, September 26 by the U.S. State Department in Panama's embassy in Washington, D.C. The next step now lays with the U.S. government.
Martinelli, 64 years old, has faced a request for provisional arrest by the Supreme Court since December over allegations of wiretapping 150 people, including opposing politicians, businessmen, journalists, judges and union leaders.
The investigation has been carried out since Martinelli concluded his term in office in July 2014.
The former president is also involved in other corruption cases, including one involving a huge food purchase using funds from a national aid program.
Martinelli's defense complained that the actions of the Panamanian State "are evidence of the political overtones of the case and the political interests of President Juan Carlos Varela."
Martinelli tweeted that he would be satisfied if the political processes were to be resolved in the U.S.
https://twitter.com/rmartinelli/status/781099321693437953?ref_src=twsrc%5Etfw
I'm happy that the political process against me is being resolved in the US where the law is respected, versus Panama where it isn't. My innocence will be proved.
Attorney Rogelio Cruz said the extradition request is unreasonable and unlawful.
"The extradition of a person can only be given when they are accused or convicted," he said. "Mr. Martinelli does not has not been charged, much less convicted."
Martinelli, who left the country in late January 2015, sad he never spied on anyone.
Sources: El Nueva Herald; La Jornada.