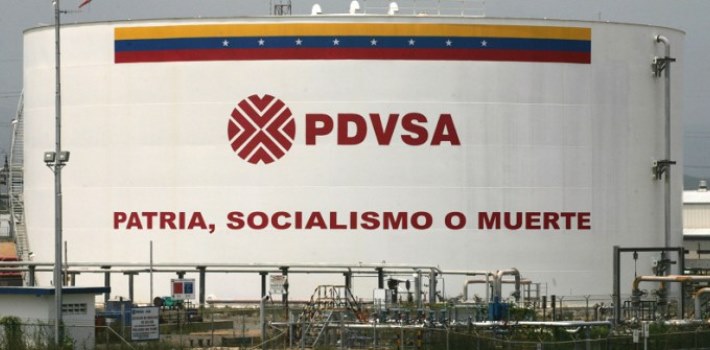 EspañolUnited States-based bank Citibank, N.A. has notified Petroleos de Venezuela S.A. (PDVSA) that it is going to stop payments, which some say could cause the Venezuelan company big problems.
"Losing the main party responsible for paying the debt would lead to a default in PDVSA," announced Stratford, a firm specializing in investment.
Stratford also explained that though Venezuela has lived with the phantom of default for years, the government has always shown its willingness to fulfill its commitments to investors; however, it has only been possible because imports were minimized to ensure resources were available.
Venezuela may suspend payment of foreign debt, "triggering a cascade of events that could further destabilize the country" Stratford continued.
The company has been struggling to get an international bank to provide all services necessary to carry out such a responsibility. Things look even worse now that Citibank has resigned its responsibility of making payments to various bonds issued by the state oil Venezuela (PDVSA).
In addition, PDVSA must pay a depreciation of approximatley US $2 billion of the 2017 bond, and having no paying agent make operations difficult.
Failure to pay bondholders could eventually lead to a restructuring of the debt, but PDVSA, which uses credit to cover operating costs, would likely suffer a loss of production because lenders could be less determined to extend the credit line to a bankrupt company.
If production falls,"it could exacerbate the country's instability. Currency flows for public finances, which are crucial for paying for imports of food and other necessities, would be reduced, thus intensifying the extreme inflation and creating more social discontent.
PDVSA must fulfill its commitments in times of low oil prices and a sharp economic crisis that looks to further complicate the situation.
Stratford said that Venezuela has "few options for funding beyond their existing foreign exchange reserves" and that "the drop in cash flow is the main problem that undermines the privileges of the ruling elites in Venezuela, especially by the decline in imports, which means less corruption and food shortages. "
Source: El nacional