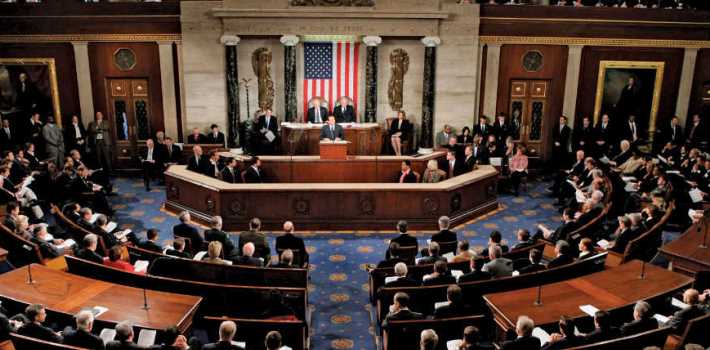 EspañolMore than 30 US lawmakers called for sanctions against Venezuelan officials Thursday, August 25, for having allowed the country's democracy to fail.
Thirty-three congressmen on both sides of the aisls, as well as Secretary of State John Kerry and Secretary of the TreasuryJack Lewmponer released a letter demanding "immediate action" against the "terrible economic crisis, political and human rights suffered by Venezuela."
In the letter, addressed to Secretary of State John Kerry, they argued the United States has previously sanctioned as many as 62 Venezuelan officials since 2014.
"However, records of other Venezuelan officials, including members of the Supreme Court, the judicial system, judges in several states, state and national police and security forces, have been directly linked to human rights abuses," they wrote.
"Many of these individuals remain free to access the US financial system," they wrote, "so we strongly urge you to consider this information and impose sanctions against those individuals who have participated in such abuses."
The senators said they wanted the US government to send a "clear and consistent message" of their support for the recall referendum scheduled to take place this year.
The congressmen emphasized the need for Venezuela to release political prisoners, commit to democratic principles, allow emergency food and medicine to enter the country and to stop all government support for activities related to drug trafficking.
Sources: La Patilla