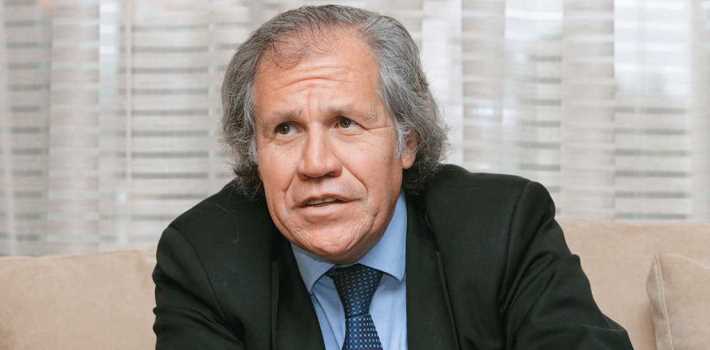 Español Secretary General of the Organization of American States (OAS) Luis Almagro published an open letter this week on his thoughts regarding the state of Venezuela.
In the letter, he said the corruption and violence that exists in Venezuela as well as the incarceration of opposition leader Leopoldo López mark the "end of democracy" in the country.
"To be honest, at first, after your arrest, I did not know you were a political prisoner," the letter began. "Only when I read the decision did I assimilate the political dimension of the horror lived in your country."
In the letter — dedicated to his "friend" — Almagro highlighted the "intimidation" tactics created by the Venezuelan government against their opponents in Venezuela, as well as the corruption of senior officials, explaining that this has become "the corollary of an ineffective government."
Almagro called Maduro's adminstration a "regime," saying the biggest problem the country has is its "tyranny," while reiterating the importance of having a recall referendum this year.
"Under no circumstances should power be used … to prevent the people from expressing themselves," he said.
"(The Venezuelan government) seeks to maintain power to deny the people the possibility of deciding by vote, by resorting to violence against those who manifest or have other opinions," continued the former foreign minister of Uruguay.
"No regional or subregional forum can ignore the reality that today in Venezuela there is no democracy or rule of law," Almagro said and insisted that the recall should take place this year.
In May this year, Almagro sought to activate the Democratic Charter of the OAS for Venezuela, an unprecedented mechanism for suspending the country from Mercosur.
"Those of us who suffered dictatorships know that trying to eliminate opposition or dissident voices is a true reflection of the ignorance of tyrants," he said.