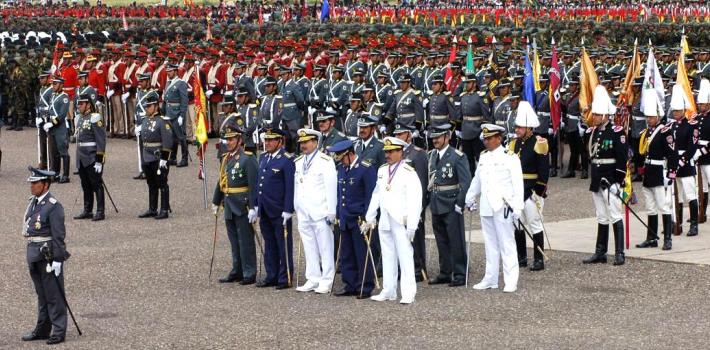 EspañolBolivia will be inaugurating an "anti-imperialist" military school this week, with many senior officials expected to be in attendance.
Bolivia's Minister of Defense Reymi Ferreira as well as Venezuela and Nicaragua's Defense Ministers Vladimir Padrino López and Martha Ruiz Sevilla.
The school reportedly aims to educate members so that they rise to the rank of "Captain General of the Armed Forces."
Subjects offered in the military institution include: Theory of Imperialism, Imperialism Geopolitics, Geopolitics of Natural Resources and Bolivian Social Structure, among others.
The school will be named after Bolivian military leader Juan Jose Torres (1970- 1971), who expelled the Peace Corps of the United States and was close to leftist movements.
The Defense Minister of Bolivia spoke out against critics who questioned the opening of the institution, claiming it is "an excess of government."
"Considering themselves inferior and subordinate to other powers, it bothers them and hurts them," he said. "The possibility that we are sovereign and independent is too much light for their eyes."
The controversy generated by the creation of the military school has slowed in recent weeks. Several researchers asserted that Torres had a say in the decision to execute Ernesto "Che" Guevara in 1967 after his guerrilla was defeated in Bolivia.
Though widow of Torres, Wafers Emma, denied the general had been part of the decision to kill the revolutionary, many historians do not agree with her.
Sources: El periodiquito; El Nuevo Herald.