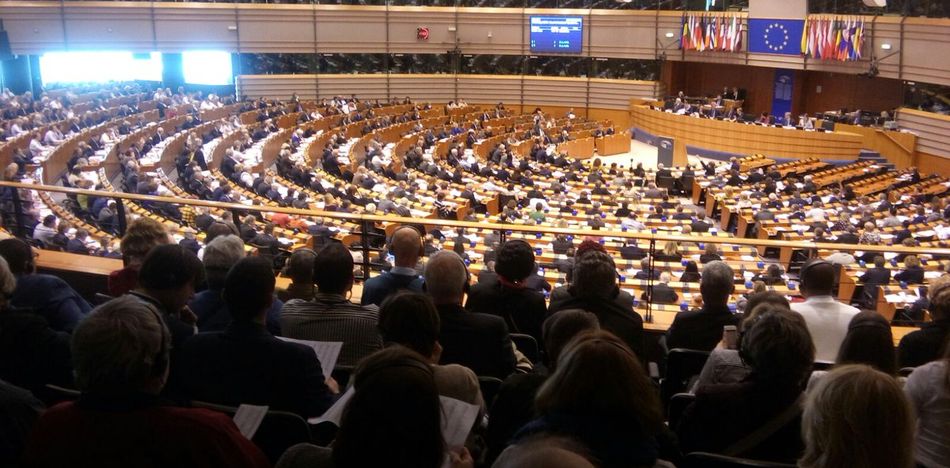 On Thursday, April 27th, the European Parliament requested the restoration of democratic order in Venezuela and condemned the regime's "brutal repression".
"We must safeguard democracy and the principle of separation of powers. We sympathize with the Venezuelan people and call on all international organizations to participate in ending this humanitarian and political crisis," said the European MEPs in plenary session.
The resolution, supported by 450 votes in favor, 35 against, and 100 abstentions, calls on the Venezuelan government to respect the separation of powers and to hold "free and transparent elections" as soon as possible. "An electoral calendar that paves the way for free and transparent elections is the only way out of the current political catastrophe," said the document.
The resolution also calls for the "immediate" release of all political prisoners and supports members of the Venezuelan National Assembly "in their efforts to remain independent and preserve their legislative powers."
"All political prisoners must be released immediately and the opposition should be authorized to participate in free and fair elections."
According to the European Parliament, the Venezuelan people are "downtrodden by a regime that shows total disregard for democracy and the rule of law."
"We see young students killed on the streets while they were protesting, desperate people were looking for food in the garbage, children dying in hospitals due to lack of medical supplies, political opposition sent to jail or prevented from taking part in elections," said the President of the European Parliament, Antonio Tajani.
Hugo Chavez's successor Nicolas Maduro has presided over an era of increasing political instability, government repression, and economic collapse, as massive street demonstrations and widespread shortages of basic goods have rattled his regime to the core.
The Maduro regime also recently banned opposition figurehead Henrique Capriles Radonski from participating in political life for 15 years, further deepening the political divide in the South American nation.
Sources: ABC, Noticias MVS, Noticanarias