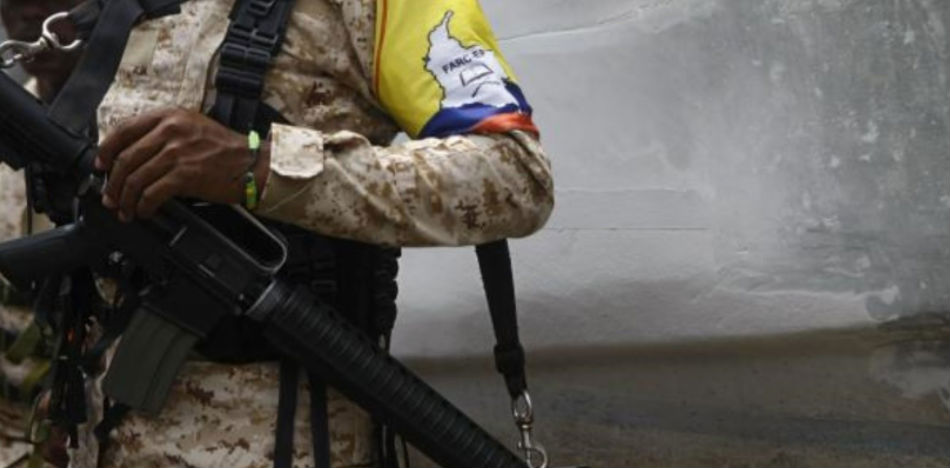 In the wake of the demobilization of the FARC, many doubts have arisen amongst the Colombian opposition with regard to the actual number of combatants and weapons pertaining to the rebel group. Recently, a new unknown has been added to those doubts, and the fulfillment of the implementation of the peace agreement: the FARC guerrillas who are in Venezuela.
There are several indications that there are a considerable number of FARC guerrilla fighters in Venezuela, which fails to accord with the terms of the agreement, which states that they should already be gathered in the concentration zones arranged in Colombia, in order to initiate the delivery of weapons and define their legal status within the framework of the transitional justice process.
Former President Andrés Pastrana published a tweet in which he questioned the government of Juan Manuel Santos regarding statements made by the governor of Venezuela's Amazonas state, in which he asserts that there are 4,000 guerrillas in his country, distributed between the FARC and the ELN. Pastrana tells Santos that they are still armed and active.
Sr Presidente @JuanManSantos: Gobernador venezolano denuncia que Farc siguen armadas y activas en sus narices https://t.co/zvNqt3yUHr

— Andrés Pastrana A (@AndresPastrana_) April 17, 2017
Likewise, the former Vice Minister of Justice and current dean of the Faculty of Politics and International Relations at the Sergio Arboleda University, Miguel Ceballos, published a column in the magazine Semana in which he refers to an interview with Venezuelan opposition leader Maria Corina Machado in the program The Hour of Truth in which she talks about the denunciation of the 4,000 guerrillas alleged to be in Venezuela.
In addition, the vice minister contends that while the FARC has accused the government of not complying with the agreements, and acting in bad faith, he suggests that it is in fact the FARC which has acted in bad faith. In the previously mentioned interview, Machado also makes an even stronger accusation, alleging the governor had singled out the Colombian subversive group as responsible for the hijacking of a helicopter. However, the Venezuelan defense minister claimed to know nothing about the incident, and no further action was taken.
Ceballos says that the Colombian government is obliged to go to the verification mechanism of the UN to investigate these allegations and determine whether or not the FARC is acting in bad faith, while the continued presence of the FARC in Venezuela worries the Colombian opposition.
Miguel Ángel Otero, director of the daily El Nacional, adds that the agreement between the Colombian government and the FARC, specifically with regard to disarmament, has not taken into account the weapons that are there likely to exist in Venezuela, and which have not been turned over to the UN.
Source: Andres Pastrana, Revista Semana, La Hora de la Verdad, Caracol Radio