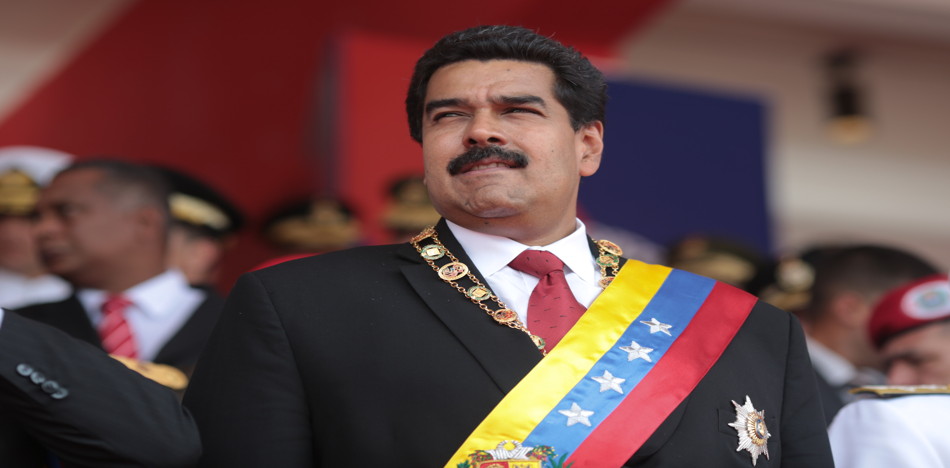 Through his Twitter account, President Juan Manuel Santos said he is concerned about recent statements in which Nicolas Maduro said he will arm 500,000 civilians with rifles; and that the appropriation has already been approved for the upcoming budget. Venezuela has been suffering from crises across the board in recent years, but things have particularly spiraled out of control this year.
Santos made a "call to sanity" and said he had major "concerns" about the possibility of 500,000 men entering the Bolivarian militias as a result of the delivery of arms to civilians. Already 11 countries have spoken out about the dangers of such a possibility, a development which Maduro has described as "interference" with his domestic policy.
The Colombian leader, who until now has spared his criticism of the Venezuelan regime, has gradually, along with Colombia's foreign minister, been speaking out more regarding the situation in Venezuela. However, he remains an advocate of a negotiated solution to the Venezuelan crisis.
Maduro, on April 16, described as indispensable to begin "the organization and training of a million organized, trained and armed militiamen to defend the peace" according to statements published by Cablenoticias and various media outlets. Maduro aims to defend his regime against civil unrest from a Venezuelan population tired of the political and social unrest, as well as alleged threats from other countries, which he claims seek to destabilize his regime.
Colombia's reaction was not the only one. Another 11 countries have sent a letter demanding that Maduro schedule regional elections to help resolve Venezuela's current crisis.
Protesters have promised to take to the streets this week in a massive show of force against the Maduro regime, which has been beset by massive shortages, rampant inflation, widespread crime, and high levels of corruption. Maduro claims an "economic war" coordinated by his geopolitical enemies has destabilized the country, while economists largely point to the inept planning of Venezuela's ruling socialist party.
Source: Cablenoticias, Cablenoticias, BBC