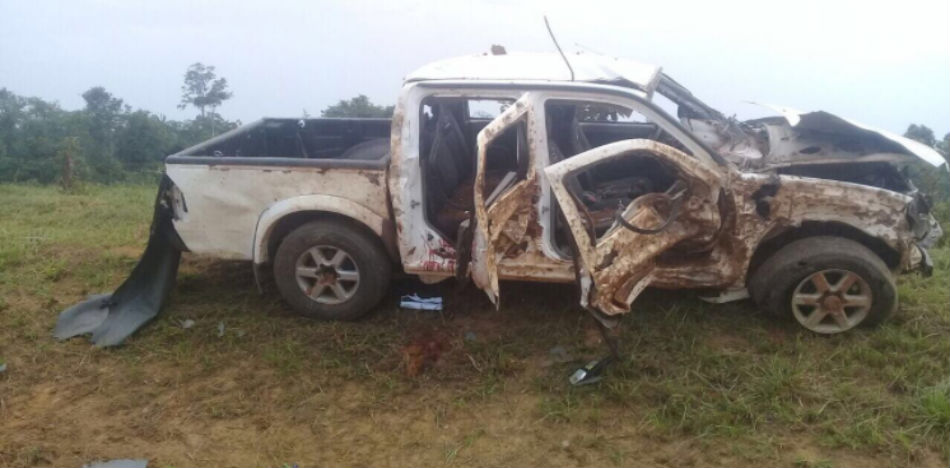 EspañolAn attack was carried out in Colombia by FARC dissidents April 8, the first officially recorded in the country following the government's peace deal with the guerrilla group.
A grenade was reportedly thrown at a vehicle transporting several soldiers in the southern department of Guaviare, leaving one dead and three wounded. They were transferred to El Retorno hospital nearby.
Authorities said they think a FARC dissident group led by Miguel Botache Santanilla, also known as Gentil Duarte, is responsible.
Though a peace agreement was signed between the government and FARC at the end of November following four years of discussion in Havana, Cuba, some did not accept its parameters, and were expelled from the group's ranks.
President Juan Manuel Santos condemned the attack on Twitter, expressing solidarity to the families of victims. The president has been strongly criticized by the opposition due to a lack of any plan that would prevent new groups from rising up in territories abandoned by FARC.
Condeno ataque subversivo en Guaviare que dejó soldado muerto y 4 heridos. Solidaridad con sus familias. Ejército sigue labores en la zona

— Juan Manuel Santos (@JuanManSantos) April 9, 2017
Another soldier who went missing was found alive hours after the attack.
International Crisis Group estimates that there are around 400 dissident members from FARC.
Source: RCN Radio, El Heraldo