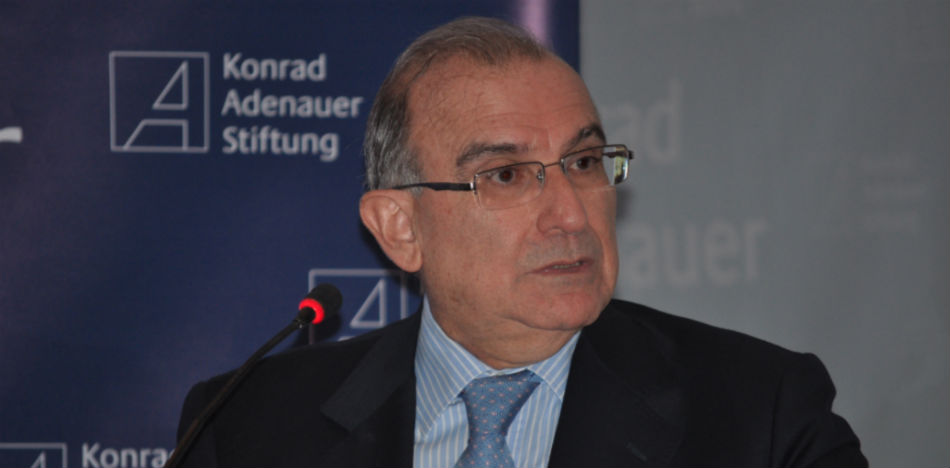 Humberto de la Calle was in charge of leading the peace process with the FARC. Despite having been away from public life for a while, his recent spot in the limelight reintroduced him in Colombian public opinion, and he enjoys quite high favorability among those who supported the agreement between the Colombian government and the guerrilla.
It is little secret that Humberto de la Calle is one of those who is planning to throw his hat into the ring for the presidential elections of 2018. Journalist Vicky Davila of W Radio assures that De la Calle will be in the electoral mix, but will not do it with the endorsement of his party, the Colombian Liberal Party, but rather as an independent.
The journalist says that Humberto de la Calle will be ending his contract with the government on March 30, and that at that time he will be free to seek the presidency, a fact that was partially confirmed by his communications team, which said that his contract was ending soon, but that did not necessarily mean that it would signal the start of a presidential campaign.
Dávila clarified that Humberto de la Calle would not be running for president from his departure, but said that his sources confirmed that at some point will aspire to the country's top political office, a fact that he himself has denied in interviews in the past. However, his presidential ambitions have been widely discussed in the Colombian media.
Humberto de la Calle was vice president of the republic during the Government of Ernesto Samper, minister of government during the tenure of Cesar Gaviria, National Registrar of Colombia during the government of Belisario Betancur, and head of the negotiating team of the Colombian Government under the leadership of President Juan Manuel Santos.
A recent public opinion poll places former vice president German Vargas Lleras, and former Bogota mayor Gustavo Petro, at the head of the pack.
Source: El Tiempo