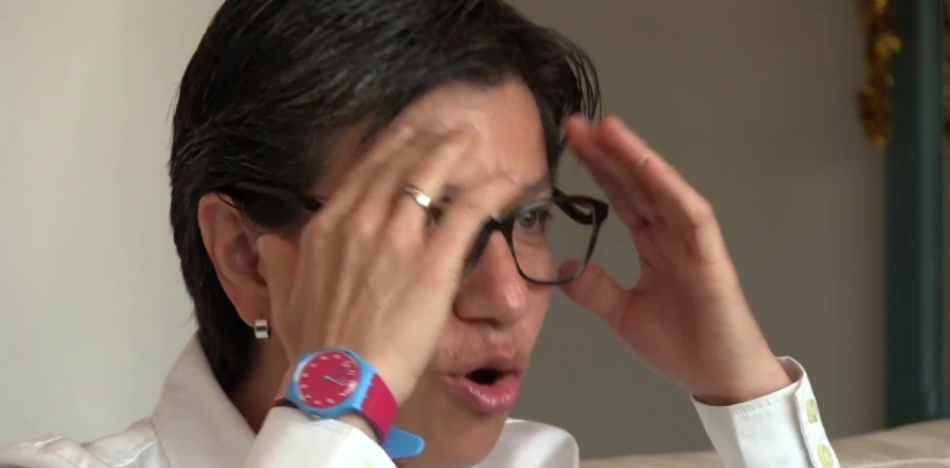 Alianza Verde Senator and presidential candidate Claudia López on W Radio demanded the resignation of President Juan Manuel Santos after it became known that the president's first campaign in 2010 had been financed with Odebrecht money as acknowledged by Santos' 2014 campaign manager, Roberto Prieto.
The senator called for the president to resign his position since he was first elected with campaign funds from the corrupt Brazilian construction giant which were not registered in official campaign accounts. The funds were allegedly used to pay for 2 million campaign posters.
López said that it is necessary for the president to face the country and to explain everything that happened during the 2010 campaign and to give other people the opportunity to govern following this corruption scandal. Prieto ordered the purchase of the posters, but claims to have no knowledge of how they were financed.
The lack of clarity and denials of responsibility have generated consternation and anger among the Colombian public, and impacted President Santos' popularity. Prieto claims that responsibility for the illicit funds lies with the campaign's finance committee, which has also denied knowledge of the illicit funds.
This is not the only accusation against the campaign of Santos, and campaign manager Roberto Prieto. Former senator Otto Bula, who pleaded guilty to receiving money from Odebrecht, said that Prieto received USD $1 million dollars that was passed to him by Antoquia businessman Andrés Giraldo.
For his part, President Santos said, "I deeply regret this embarrassing fact of which I have just been informed," adding, "With regard to the issue of unregistered campaign contributions in 2010, I would like to offer my most absolute rejection and condemnation of this event."
Santos has seen his popularity take a hit in the wake of the allegations, while his vice president, German Vargas Lleras, recently resigned in order to launch his own campaign for the presidency in the 2018 elections.
Source: W Radio