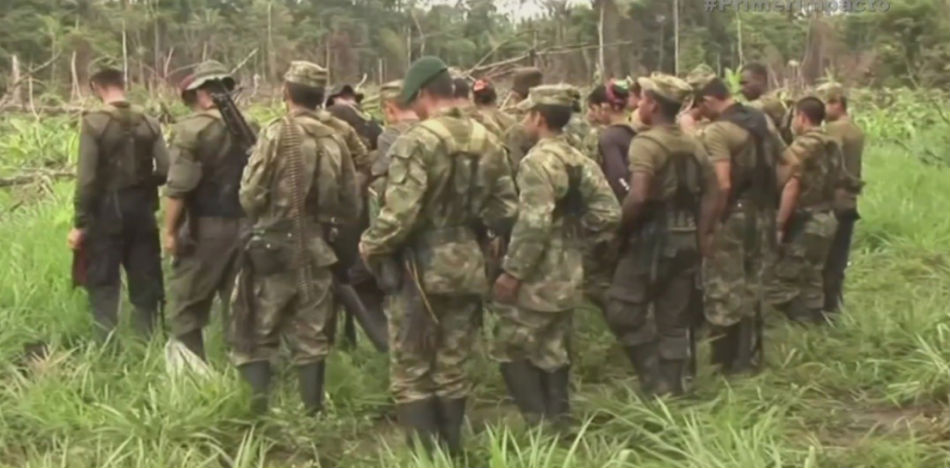 EspañolFARC guerrilla members are now reportedly abandoning demilitarized areas established during peace talks with the Colombian government.
Demilitarized zones laid out by the government during peace talks are now seeing FARC members walk off to unknown destinations, according to guerrilla member Olga Marín, who is a member of the Tripartite Mechanism for Verification.
He discussed the issue on his radio program "The Hour of Truth," claiming that guerrillas are abandoning areas where members are supposed to surrender their weapons.
According to Santiago Castro, a member of the radio program, former Minister Fernando Londoño sent emails to him and other officials involved in the peace talks asking them about rumors of armed clashes among FARC members.
Twenty minutes after the email was sent, he responded:
"No one knows where the people who leave are going," referring to what could be FARC dissidents, members who prefer to stay off the grid due to their links to drug trafficking and illegal mining that fund guerrilla operations.
Since the beginning of the peace talks, several guerrillas have said they intend to stay out of peace talks with the government, preferring instead to continue fighting against the country's political system.
Colombia's armed forces reportedly discovered a FARC camp in the southwest department of Guaviare led by Ivan Mordisco in possession of weapons, explosives, drug trafficking route plans and even a classroom for teaching their ideology.
Source: La F.M