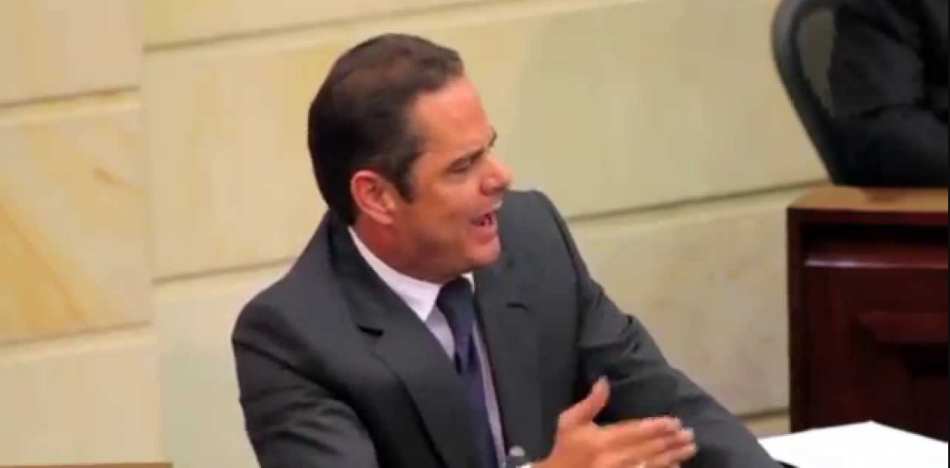 Current Vice President Germán Vargas Lleras is emerging as one of the strongest candidates for next year's Colombian presidential elections. He has used his position to provide "free" housing and to develop major infrastructure projects that have given him considerable visibility in the country. Now, he has allegedly approached the current National Planning Director (DPN) and the son of former president César Gaviria , Simón Gaviria, to be his vice presidential running mate.
This breaking news was reported by RCN in a note published in the section "Eva lo Sabe", where they claimed that Simón Gaviria at first accepted the proposal of Vargas Lleras, but subsequently asked for some time to it over and consult with his politically influential father.
Germán Vargas Lleras's recruitment of Simón Gaviria has generated discontent within the powerful Liberal Party, which many political commentators have suspected was planning on running its own candidate in the 2018 presidential elections. Many construe Vargas Lleras's move as an attempt to divide the Liberal Party and encourage them to back his candidacy.
Vargas Lleras's vice presidential invitation could be potentially construed as the kick-off of his campaign, although he has drawn criticism recently for seeking to boost his popularity through use of public funds on housing and infrastructure projects.
The campaign season is heating up, and thus far several candidates have announced their presidential aspirations. The Democratic Center, former President Uribe's party, has three announced candidates: Iván Duque, Carlos H. Trujillo and Óscar Iván Zuluaga. For the Green Alliance, Claudia López has already emerged as a possible candidate and it was rumored that she would be accompanied by former Medellin mayor Sergio Fajardo. The left-wing Democratic Alternative Pole appears to be running Senator Jorge E. Robledo, although there are rumors that Clara Lopez is also interested in another presidential run.
Source: Noticias RCN