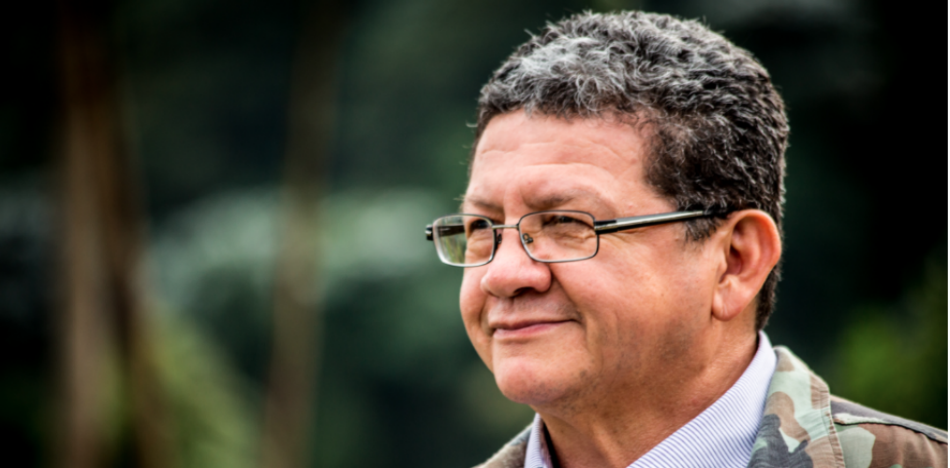 FARC spokesman Pablo Catatumbo, during a visit to Colombia's southwestern Cauca department, said that the FARC will continue to insist that the US government release guerrilla leader Simon Trinidad who is being held for the kidnapping of three Americans, alleging that Trinidad is not guilty of the crimes of which he has been accused and found guilty.
The guerrilla leader said that since the beginning of negotiations with the Colombian government they have pushed for his release, although he is aware that the decision to release Trinidad is the responsibility of the US government headed by Donald Trump. Nonetheless, Catatumbo emphasized that the FARC will not rest until they achieve their goal.
"We are always fighting for his liberation. We understand that it is not a decision of the Colombian government, but we will continue to fight for his liberation because we believe that he is innocent of the charges that he was accused of: he did not have anything to do with the kidnapping of the three Americans," he asserted, according to statements published by W Radio.
Catatumbo also referred to the schedule of the Santos-FARC agreement and said that there were delays in organizing the so-called "pre-concentration zones" in the rural areas where the former FARC members will be gathered. However, he said that by January 31, all members of the guerrilla group will gather in the designated places.
Finally he spoke about the release of minors in the FARC's hands, and assured that there is already a commission composed of the High Commissioner for Peace, Sergio Jaramillo, and FARC leader Pastor Alape to coordinate the return of children to their homes.
Source: W Radio