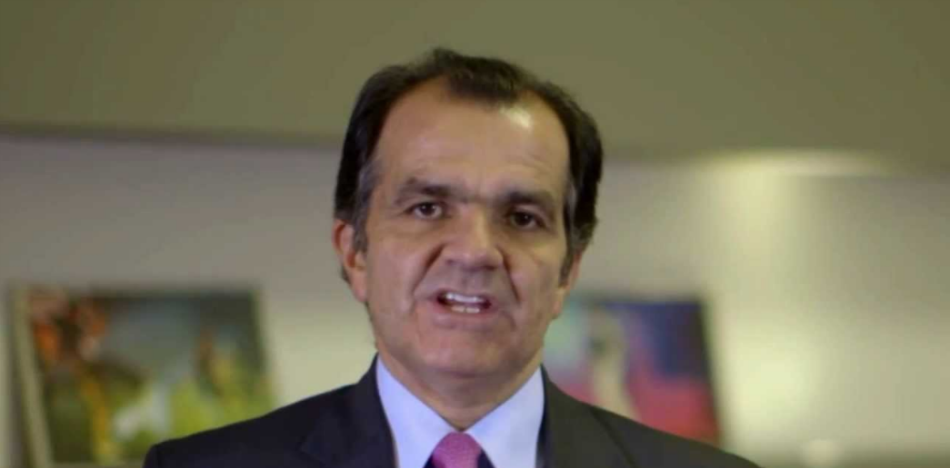 Óscar Iván Zulauga, presidential candidate for Alvaro Uribe's Democratic Center party, said that he is seeking to establish a coalition between the sectors that supported the "No" campaign in Colombia's peace deal, a mechanism by which Colombians rejected the agreement negotiated between the Colombian government and the FARC guerrillas.
Zuluaga said in an interview with the EFE news agency that he wants to convince former President Andres Pastrana and presidential candidate Marta Lucía Ramírez, both members of the Conservative Party and other leaders of the "No" campaign, to join forces and support a single candidate in Colombia's 2018 presidential elections.
Zuluaga also said in the same interview, held in the offices of the Democratic Center party in Miami, that the next step after victory in the national referendum, is to seek a recall referendum to suspend the Special Jurisdiction for Peace, which is supervising the nation's transitional justice process. According to him it is "the heart of impunity" and "if you lose that everything else falls apart."
The pre-candidate states that it could be done with relative simplicity because it is a legislative act (reforming of some point of the Constitution), so that a referendum could be held. According to him, it would only be necessary to gather the necessary signatures in a period of six months and have the registry endorse the signatures. Then the Colombian people would have the opportunity to decide whether or not they wanted this type of justice implemented.
In addition, he noted that this measure was not included in December along with the legislative act that approved the "Fast Track" process, which decreases the number of debates over the details of the Santos-FARC agreement in Congress. Reasons of expediency prevented the discussion of said measure in Congress, but now Zuluaga asserts that there will now be several months to prepare.
Finally, Zuluaga leveled criticisms against the current government, and stated that the country is now at its worst. He voiced concerns that the country will be flooded with coca after the departure of Santos next year, and alleged that there are 230 members of the FARC who have refused to demobilize, while the National Liberation Army (ELN) and criminal gangs continue to increase their ranks.
He also pointed out that the FARC has only returned 13 children who were held in their ranks when the Office of the Prosecutor has knowledge of 11,500 children illegally recruited and 607 kidnappings that have yet to be investigated.
With regard to economic issues, he mentioned examples such as Satnos' recent tax increase, the tax reform bill, and the reduction of the oil production in the country. He also accused Santos of threatening the nation's 200 year republican order.
For these reasons, Zuluaga is optimistic that the opposition will win the elections, but asserted that doing so will require a strong coalition with the other political leaders close to their thinking and ideology.
Source: El Espectador