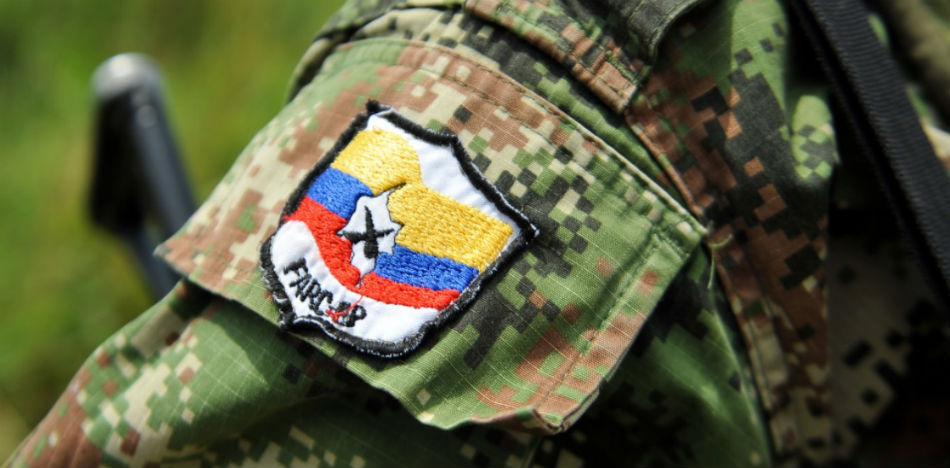 Colombia's Special Jurisdiction for Peace (JEP), which is responsible for managing the Andean nation's transitional justice period following a peace agreement between the government and the FARC, has confirmed that guerrillas who have committed crimes against humanity will be allowed to participate in the 2018 Congressional and presidential elections.
The Minister of the Interior, Juan Fernando Cristo, spoke about this issue, seeking to downplay its importance, noting that there is nothing new in this initiative since this was always a part of the final text of the agreements between the government and the FARC. He added that this was always the purpose of the dialogues in Havana: that the subversive group move from armed struggle to political participation.
However, Colombian deputy Angélica Lozano, who is heading the project that seeks to amend the Constitution in order to implement the JEP, said she is concerned that the text's current form leaves open the possibility that any guerrilla could participates in politics if approved by a judge under the auspices of transitional justice. In addition, she notes that they could even get involved in electoral contests before serving their sentences.
"Unfortunately they have now disregarded Article 67 of the Constitution, which says that they can only participate in politics after having served their sentence. Instead they have adopted an irresponsible course, and left the issue of political participation open, ambiguous, and free to interpretation of each judge," Lozano said in statements recorded by RCN Radio.
This development was also confirmed by Hernán Penagos of the center-right Party of the U, who is also working on the transitional justice project, and who assured that "According to the two legislative acts that have been presented, especially the JEP, these guerrillas, whether leaders or not, who commit this type of crimes, may participate in politics, and may participate in the elections that are coming up in 2018," which implies that they participate in political campaigns without having served their sentences, which will be between five and eight years depending upon the seriousness of the crime.
If the initiative is approved, which appears likely given the government's majorities in the  Colombian legislature, the guerrillas will be cleared for return to political life in approximately March or April of this year (2017) and will be able to campaign for the 2018 elections. Thus far they have expressed that they will seek to form a coalition to support a candidate that guarantees the continuity of the agreement, rather than running one of their own candidates.
If this measure is approved by Congress it would run counter to the Constitutional Court ruling in 2014, which said that guerrillas found guilty of crimes against humanity could not participate in politics.
Source: RCN Radio