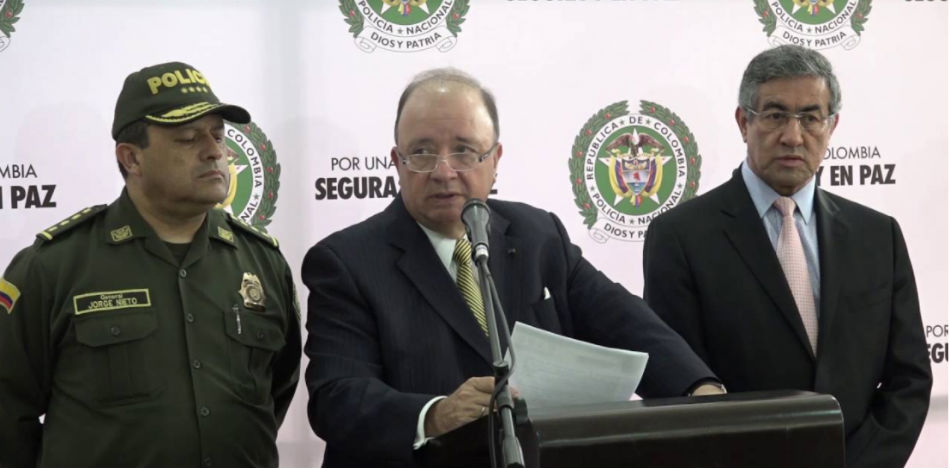 EspañolDefense Minister Luis Carlos Villegas spoke this week about to the future of the drug problem in Colombia under the Santos-FARC peace agreement, saying he is confident the fight against drug trafficking will be effective despite the fact that the country's methods of doing so will not change.
He told El Tiempo he is not worried about gangs seeking territorial control of drug trafficking zones despite the increase in territories covered by coca.
The minister also told the newspaper that he is optimistic about the peace deal despite recent events that have generated criticism, such as the relationship between members of the United Nations peace transition team and FARC, as well as clashes between criminal groups near demilitarized areas.
According to Villegas, a plan — given the name "Victoria" — was implemented in May 2016 with the intention of ensuring that gangs do not obtain territorial control of coca fields and drug trafficking routes. Despite Victoria's success, the number of skirmishes between drug groups and law enforcement has increased in recent months.
Despite the United States' controversial change in government, he and other officials said they believe they will continue to receive support for the peace deal moving forward, specifically in the form of economic aid.
Colombia is currently trying to dissolve 10,000 hectares of coca fields through manual and mechanical eradication and crop substitution, as well as fumigation.
The technique has not yet shown the expected results, he said, and will prove increasingly difficult moving forward. The replacement of 50,000 hectares of crops . will be increasingly difficult as long as coca is more profitable for farmers than other products.
Source: El Tiempo