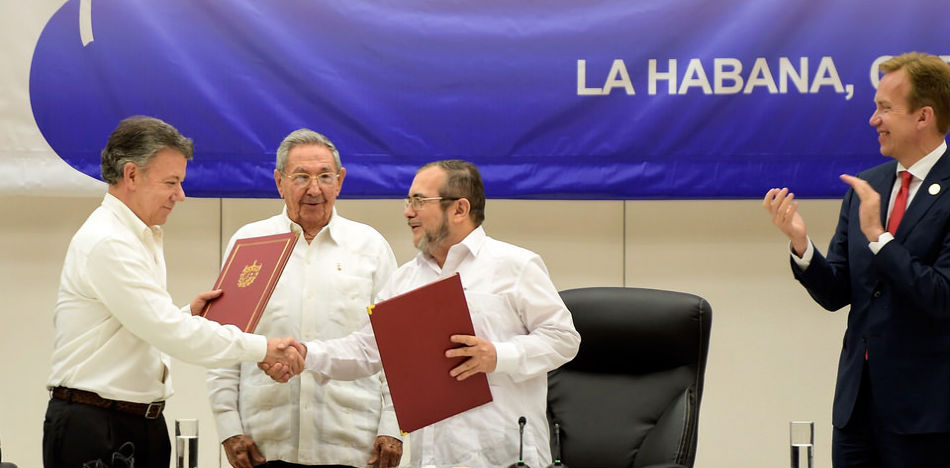 EspañolThe United Nations has doubts that the Colombian government can follow the timeline established for creating peace with the The Revolutionary Armed Forces guerrilla group.
The UN Secretary-General's Delegate to the Sub-Commission to end the FARC conflict in Colombia Jean Arnault said Wednesday that it won't be possible to meet the deadline for the agreement's first objective to concentrate demilitarized guerrillas in 20 areas around the country, blaming logistical difficulties.
The official spoke to the United Nations Security Council, saying the second step of the agreement could not be fulfilled, which consisted of "the destruction of unstable munitions scattered all over the country" that is supposed to be completed January 30.
Both sides of the agreement have said they will do everything possible so that all subversive groups relinquish their weapons by June.
The UN has been observing Colombia's ceasefire and disarmament for almost a year, and a mission consisting of 450 observers and some civilians have been authorized by the Security Council to monitor the delivery of arms by FARC guerrillas.
The missions has been controversial, however, after the surfacing of a series of photos and videos that show observers dancing and celebrating with members of the FARC during the new year, leading many to question their impartiality.
Arnault said the United Nations is working hard to ensure that the necessary measures are being taken so that FARC members relinquish all of their weapons, as well as addressing storage and monitoring of those weapons.
However, uncertainty reportedly continues regarding the total number of weapons that the FARC has in its possession.
"To date, construction has begun in a third of the areas, preparations are underway in another third, while the rest continue to face difficulties," Arnault said.
Source: El Nuevo Herald