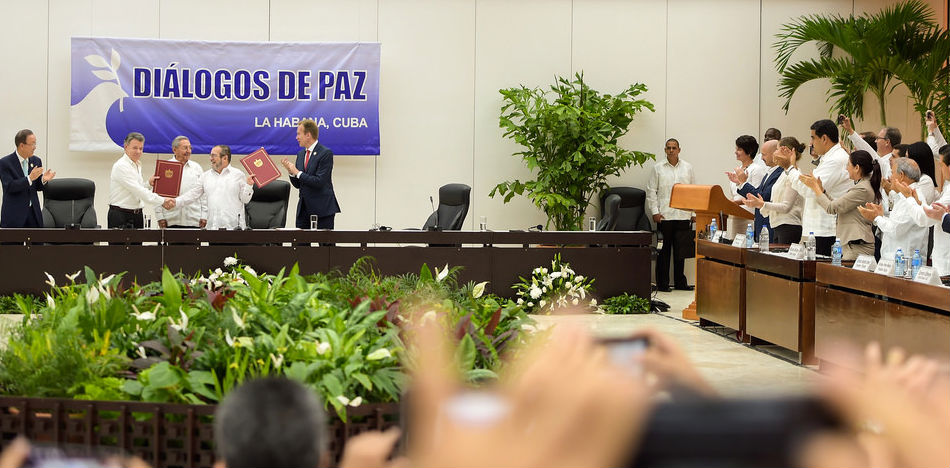 EspañolFARC leader Timochenko blamed President Juan Manuel Santos for mismanaging the referendum for peace in Colombia, which was rejected last October.
The guerrilla leader made the comments during an interview with the Argentinian magazine Crisis, during which he said they knew the results of the referendum would be negative, because the referendum is often considered a mechanism for supporting the president, and Santos had very low approval ratings at that time.
Timochenko also said that on top of poor execution by the Santos administration was the strong campaign of disinformation led by those who did not want peace.
The guerrilla leader said his organization did not want the agreement to be ratified via referendum. Instead, FARC officials wanted an agreement approved through a National Constituent Assembly, which would have required big changes to Colombia's political charter previously agreed upon by both sides.
Timochenko said if those who oppose peace do not stop the agreement, the guerrilla organization is ready to return to civilian life and continue with a search for power — this time, by democratic means. FARC officials have announced their active participation in the elections next year, when Colombia will elect a new president.
The FARC leader said they will not have a candidate of their own, however; instead, they will seek to establish a coalition and support whoever guarantees the continuation of the peace agreement in the upcoming implementation stage.
Source: Blu Radio