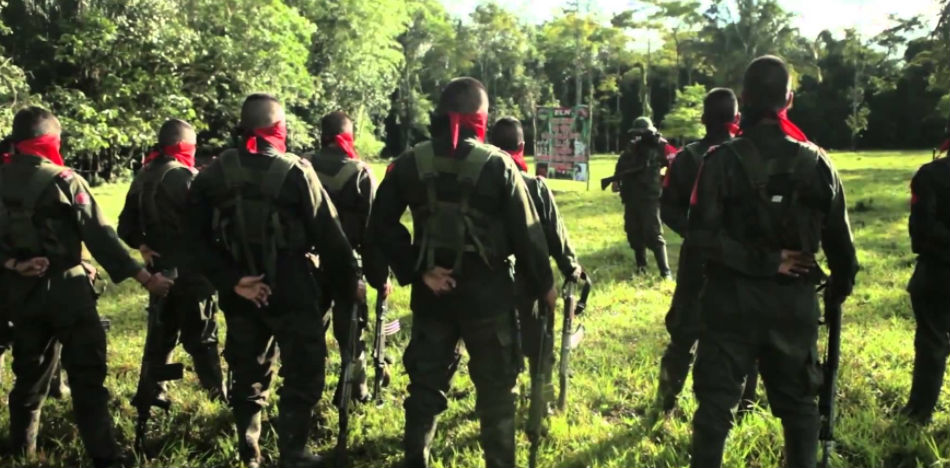 A Colombian Army soldier was killed on Monday, January 9 in the municipality of Puerto Jordán in the eastern department of Arauca, by two men traveling on a motorcycle, who murdered the soldier in a drive-by style shooting.
The attack was carried out by suspected members of the Martha Helena Baron commission, which belongs to the Domingo Laín Sáenz front of the National Liberation Army (ELN) guerrilla group, according to a statement released by Quirón Task Force  of the Colombian Army.
Read More: The ELN's Shameless Demands for Peace Talks with Santos
Read More: ELN Guerrilla Kills Two Police Officers in Colombia
The attack occurred while soldiers were carrying out security work in Porto Jordán. According to the statement, two men opened fire on the members of the Army and fled using the civilian population as a shield so as not to be fired upon by the other soldiers who were there.
If it is indeed confirmed that the attack was carried out by the ELN, it could present another major impediment to the peace process that the ELN is seeking to initiate with the government. Despite their assertions that they are seeking peace, they have continued to launch deadly attacks on both the military and police throughout Colombia, a fact that has been criticized by the head of the government's negotiating team, Juan Camilo Restrepo.
The ELN, while much smaller than its better known counterpart the FARC, has a reputation for even greater radicalism. They are largely concentrated in the country's northeastern region along the Venezuelan border; especially in the departments of Arauca and Norte de Santander.
If the attack was actually carried out by the ELN, it would represent the second deadly attack in two weeks; since two weeks ago they attacked an electrical substation where a policeman was killed and injured seven others with an explosive device, who were attending to their fallen comrade.
The Santos administration has expressed a willingness to meet with the ELN at the negotiating table.
Source: Blu Radio