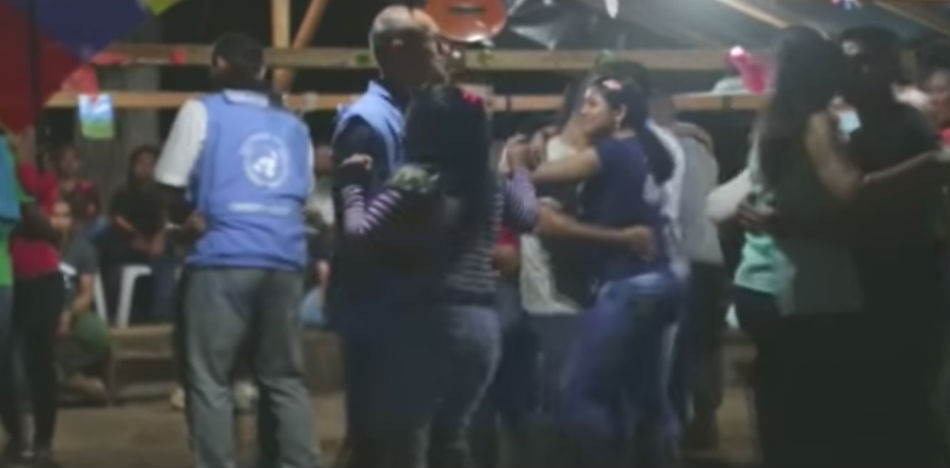 EspañolThe news agency EFE recently published videos in which members of the United Nations verification mission are observed dancing with FARC guerrillas during New Year's Eve festivities in El Conejo, a municipality located in Colombia's northeastern La Guajira state, near the Venezuelan border.
The video has gone viral on social networks, calling into question the neutrality of participants in the UN mission. This latest incident comes on the heels of a public dispute between the mission, and the governor of the northwestern Antioquia department, who expressed grave concerns over prostitution and trafficking of children in the FARC's pre-grouping camps. The UN denied the governor's allegations.
The guerrillas remain in such "pre-grouping" camps, waiting for orders from their superiors to move to the so-called "concentration zones" where they will face a day of legal reckoning and begin to aid in the reparations process for the victims, as established in the FARC-Santos Peace Agreement, which is overseen by the UN.
Thus far the FARC has not started its movement to the concentration zones, citing a lack of guarantees. Their first grievance was the lack of an Amnesty Law that was recently approved. Their second grievance is the lack of suitable housing in the concentration zones, which was promised by the Colombian government. However, they have said that they will not delay the timeline.
There remains a great deal of uncertainty about dissidents within the guerrilla group, since there are many members who do not want to demobilize but plan to continue in illegal businesses, such as drug trafficking and illegal mining, which have long provided the FARC with lucrative income streams.
Source: La FM