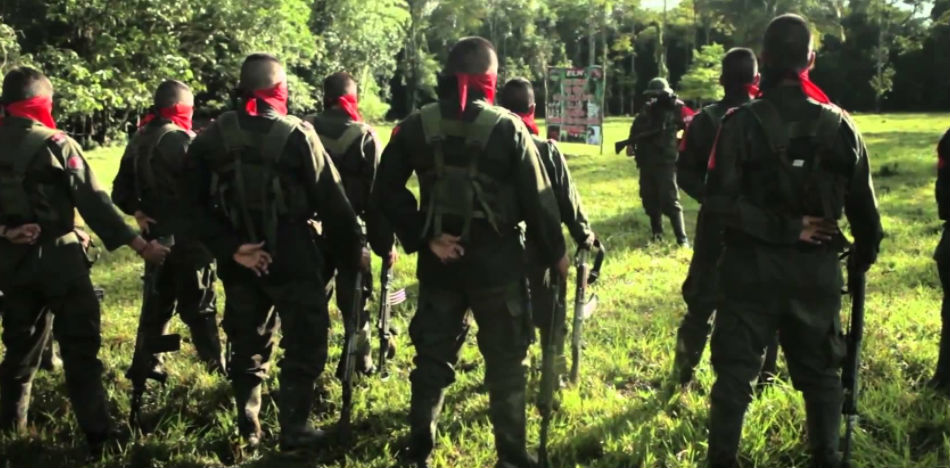 Two officers of the Colombian National Police were killed in an ELN attack. They were on motorcycles carrying out surveillance work in the municipality of Saravena in Arauca, in Colombia's northeast, when they fell victim to an ELN ambush.
The ELN (National Liberation Army), is a left-wing guerrilla group, Colombia's second largest, which has been engaging in armed combat against the government for the better part of fifty years. They are primarily based in the north and east of the country, especially along the border region with Venezuela.
W Radio spoke with Edinson Rodriguez, commander of the police in Arauca, who fingered Domingo Laín as the person responsible for the attack which cost the lives of patrolmen Nelson Osorno and Pedro Elías Rolón.
Rodríguez also said that Rolón remained alive until arriving at a clinic where he died while trying to provide medical care after being attacked with assault rifles as well as explosives. The pair of officers was working in a marginal neighborhood, where they were performing patrol duties.
The attack comes on the heels of other terrorist actions that the ELN has carried out in recent months despite the fact that at the moment they are trying to establish a dialogue with the national government in order to disarm and rejoin civil and political life.
Police said that the front of the ELN that carried out the attack is headed by Domingo Laín because it is the one that chiefly operates in the department of Arauca that is located near Colombia's Venezuelan border.
This attack may further deepen the distrust towards the ELN in the face of negotiations that are expected to begin next year. In recent months they have attacked Colombia's infrastructure, and have even been accused of placing explosives in a ball that was detonated while a girl played with it.
Source: El Espectador