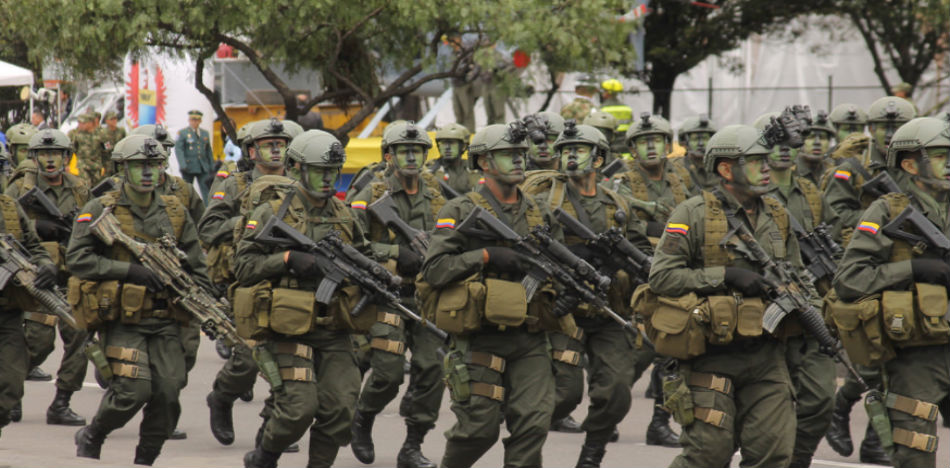 Thirty-nine Colombian soldiers were arrested today in an operation carried out by the country's authorities throughout the country. The soldiers are accused of fraudulently collecting disability pensions, a fact that was discovered by army counterintelligence, who provided the evidence to the Prosecutor's Office, preparing the way for arrest warrants against the alleged offenders.
In the next few hours the soldiers in question will be brought before a judge to rule on the legality of the arrest warrants. The prosecution has said that it will be seeking charges of aggravated fraud, procedural fraud, and falsification of public and private documents, for the members of the Colombian military who allegedly participated in these events.
This is the third phase of a long investigation that has been carried out this year to arrest and prosecute those involved in collecting disability pensions from the Colombian Army under false pretenses. The embezzlement figure has been reported as close to 38,000 million pesos (USD $12.35 million).
By April of this year, 19 retired and active military personnel who had been participating in the pension fraud scheme had already been arrested. Nine of them were doctors who aided and abetted with issuing false and exaggerated medical documents, and the other ten were active military personnel.
The Colombian newspaper El Espectador said Colonel Alberto Jose Mejia told them that the arrests were part of an operation to clean up the Colombian military and institute a policy of maximum transparency in the institution.
It is expected that in the coming months this judicial operation will continue to implicate more members of the army involved in this network of fraudulent collection of pensions. The operations are being executed according to the guidelines of the Presidency of the Republic and the Ministry of Defense.
Source: El Espectador