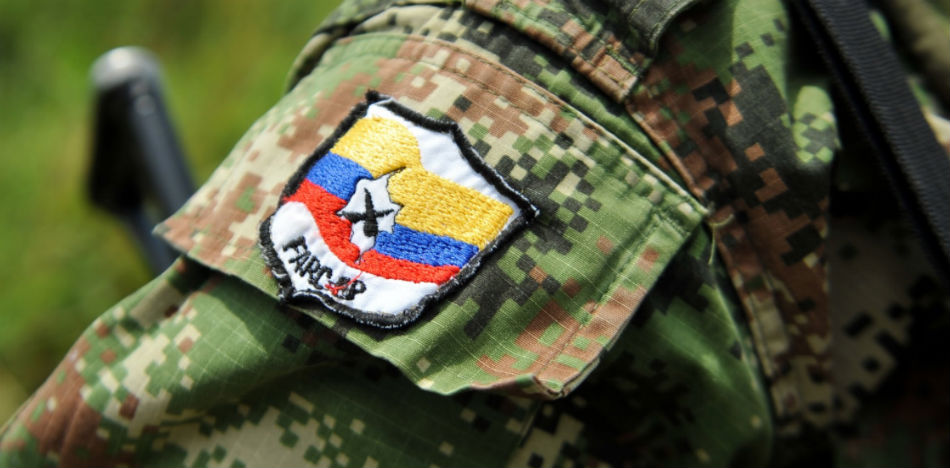 FARC Colombian government ceasefire strained by skirmish. Following clashes with the Colombian Army, two FARC (Revolutionary Armed Forces of Colombia) guerrillas, who were allegedly carrying out extortion, were killed on Nov. 16 in the Bolivar department, located in the north of the country. The incident could be considered a violation of the bilateral ceasefire, and occurred within a few meters of the group's camps, in which they remain while waiting for the negotiation process with the government to advance.
Yesterday's incident allegedly occurred after the army's Mars Task Force was warned of the presence of uniformed men, allegedly belonging to the ELN, who were committing illegal activities in the area. When they arrived there was an exchange of gunfire, in which two guerrillas were killed, and one surrendered. The captured combat stated that they belonged to the FARC's 37th Front.
The FARC's Carlos Lozada was quick to condemn the government, through his Twitter account, for violation of the bilateral ceasefire, and noted that there had been 131 days without combat in Colombian territory.
For his part, the high comissioner for peace, Sergio Jaramillo, said that the bilateral ceasefire has yet formally been implemented because it was part of the first agreement that was voted narrowly voted down by the Colombian public. Colombia is currently in limbo, as it works to prepare a second agreement that will also be put to the Colombian public for a referendum. He took the opportunity to call for the rapid implementation of the second agreement that is still rejected by many in the opposition Centro Democratico Party. However, he acknowledged that it is possible that protocols were violated.
The parties have now asked the UN to determine whether there was indeed a violation of the bilateral ceasefire that had been enacted by both parties. The term's of the agreement between the government and the FARC officially designate the UN to evaluate such situations.
The Conflict Analysis Resource Center (CERAC) said that Humberto de la Calle, the government's chief negotiater, received information from Iván Marquez, the FARC's chief negotiator, that the FARC casualties were on the way to their camps. De la Calle responded that they had been committing crimes in the area.
It hada been 131 days since the last reported skirmish between the FARC and government forces, which occurred on July 8 in the municipality of La Uribe in the department of Meta, located in the east of the country.
Source: Caracol Radio, El Colombiano, El Heraldo, CERAC, RCN Radio