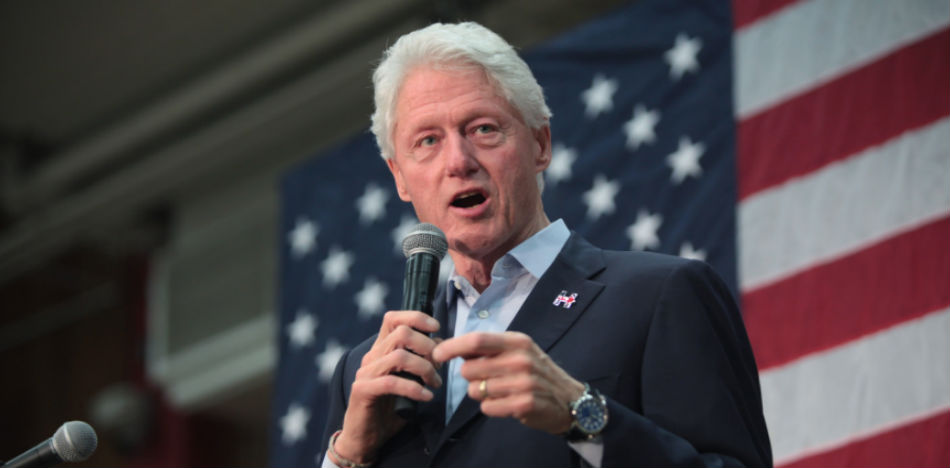 EspañolThe election may be over and Hillary Clinton's e-mail scandal brought to a close, but she and her husband former President Bill Clinton are still facing ridicule from an October report that ties their charity organization, The Clinton Foundation, to questionable business practices in Colombia.
The Fusion Network and the American Media Institute reported in October that it might have done political favors for private oil companies in Colombia in exchange for donations.
According to the report, the Clinton Foundation allegedly gave Frank Giustra — a close friend of Bill Clinton, and the largest donor to his foundation — the opportunity to buy land in eastern Colombia and to open Pacific Rubiales, one of the most important and recognized oil companies in the country.
The report also said US agencies and many credit companies contributed more than $100 million to Frank Giustra's business in Colombia thanks to his close ties with the Clintons.
Pacific Rubiales has been heavily criticized of late for the environmental damage it has caused in Colombia. Trade unions connected to the company have spoken out on numerous occasions, while environmentalist groups have accused it of destroying several water reserves of Colombia's Eastern Plains.

"They do nothing for the workers," one union leader reportedly said. "I don't know what they are doing in this country apart from exploiting poverty and taking money."
Lawyers for affected people also pointed out that Pacific Rubiales has used third parties to buy the land in blocks instead of as single properties, thus evading laws that prevent the same owner from having more than 3,000 acres of land.
Senator Jesus Alberto Castilla, who belongs to the main leftist party, the Democratic Pole, said that the company has created a rather serious situation and that all they have done is to keep money of the poor who were affected by the creation of Pacific Rubiales.
The report also noted that the job security conditions of the company are deplorable. One worker was reportedly killed and another wounded when a wall fell on them while working on an oil project in Puerto Bahia.
In 2012, Bill Clinton reportedly traveled to Colombia to participate in a golf tournament with current President of Colombia Juan Manuel Santos, accompanied by Giustra. According to Senator Jorge Enrique Robledo, Clinton did not come to play but to open doors for his friend.
On that occasion, the Clinton Foundation reportedly managed to collect more than one million dollars.
Source: The New York Post