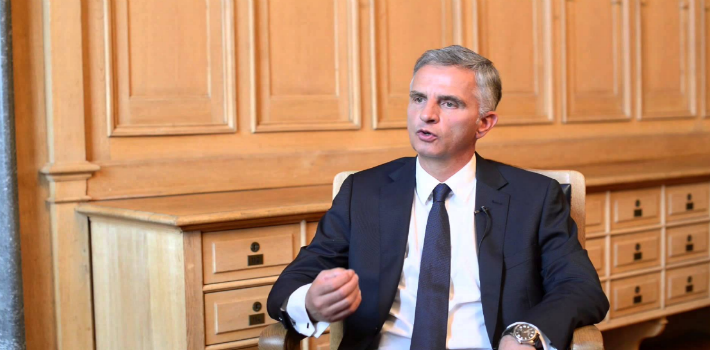 EspañolSwiss Foreign Minister Didier Burkhalter is scheduled to appear at a private hearing to explain why his department donated about 790 million pesos (USD $270,180) to the NGO Redprodepaz and the Office of the High Commissioner for Peace.
The donation appears to reveal that they were helping fund the campaign for Yes in Colombia's peace deal with the guerrilla group FARC.
Counselor of Foreign Affairs Rino Buechel said he wants to know why the Swiss foreign minister sent money to Colombia before knowing the outcome of the referendum held on October 2.
Florian Schawab, a political analyst who has studied the issue, told Red más Noticias that Swiss neutrality has been broken with the donation of these funds, and that the European country should not be meddling in the internal affairs of other nations, as it is prohibited  in the agreement made between the Colombian government and FARC.
The Swiss foreign minister will testify on October 31 to explain why the money was donated to Colombia.
The official is involved in another controversy for having received a copy of the text of the agreement between the government and FARC. Timoshenko reportedly wanted to have it validated in a legal, international context. However, Burkhalter said that the document cannot be construed as legal from an international point of view.
Source: Red+Noticias, Actuall