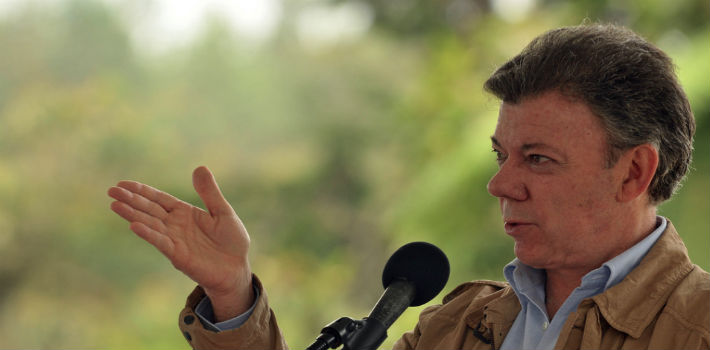 EspañolDuring the months leading up to the October 2 referendum for peace with the guerilla group FARC that Colombians narrowly rejected, President Juan Manuel Santos and his team of negotiators raised several red flags intended to alarm the population into voting in favor of it. Here are a few of them.
1. If "No" wins urban war will be inevitable
This was a threat coming right out of the mouth of President Santos, which has yet to come to fruition. The politician announced FARC was ready to start urban warfare in case "Yes" did not win in the referendum. However, FARC announced as soon as "No" was declared the winner that the ceasefire would continue while new solutions were found.
2. The accords can't be renegotiated
This idea originates in a video released by Chief Negotiator Humberto de la Calle. In the last few days, however, the president has met with the opposition to try to improve the accord. He said after an meeting with former President Uribe some improvements will be made to the deal with FARC.
3. If "No" wins, there will be more taxes to finance the war
There will definitively be more taxes. But they'll cover the huge fiscal deficit in Colombia caused by low oil prices and poor handling of an otherwise booming economy. Tax reform is expected to come in October.
The country has been fighting its war with the current tax plan.  The new tax burdens are not meant to finance new conflicts but simply to cover the fiscal deficit.
4. If "No" wins I will quit — Santos
In an interview for the BBC, the Colombian president said should "No" win, he would leave his post.  He said that succeeding in the peace process has been his "promise from the beginning." But now he's claiming he will stay in office to continue to fight for peace in Colombia.
5. If "No" wins, the peace process will end
President Santos and head of the negotiating team Humberto de la Calle repeatedly said that if "No" wins, the process would end entirley. The peace process, however, is still going, with both FARC and the government insisting on further negotiations.