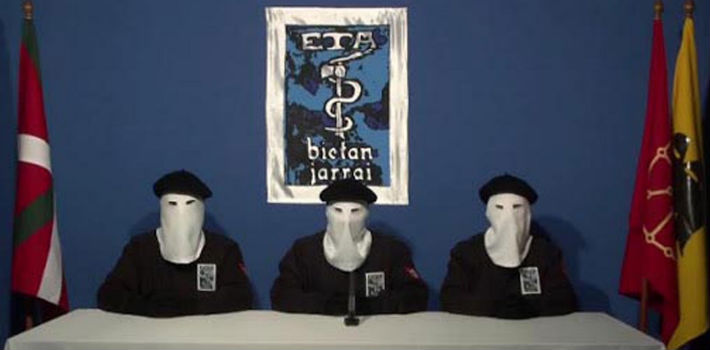 Colombia's peace deal with the guerilla group FARC has caused other anti-government terrorist groups to speak up as well.
The Basque Organization for Fatherland and Liberty — or ETA — criticized the French and Spanish government for demonstrating little willingness to negotiate with them as Colombia had done with FARC.
ETA has reportedly left 829 people dead, been responsible for 40 attacks, multiple kidnappings and several campaigns of extortion.
ETA members asked supporters to be patient in a statement.
"The political weakness of those who deny our nationhood and Basque citizens the right to decide is increasingly evident," it urged.
ETA said it will continue to pursue its pursuit of secession through peaceful protest and political activism.
At the same time, both the French and Spanish governments have insisted ETA surrender its arms and dissolve altogether. ETA reportedly wants to negotiate an amnesty, or at least agree to a measure that would allow them to regroup prisoners distributed in different prisons throughout both countries.
The statement sent by ETA comes two days after regional elections in the Basque Country, where the two nationalist parties, Basque Nationalist Party (PNV) and EH Bildu won big. Notably, the PNV does not seek complete independence, but rather autonomy from the Spanish government.
Traditional Spanish parties such as the Socialist Party (PSOE) and the Popular Party (PP) occupied the fourth and fifth position in the elections. Third was the leftist movement "Podemos" that is in favor of a referendum on the independence of the Basque Country of Spain.
Source: Noticias RCN