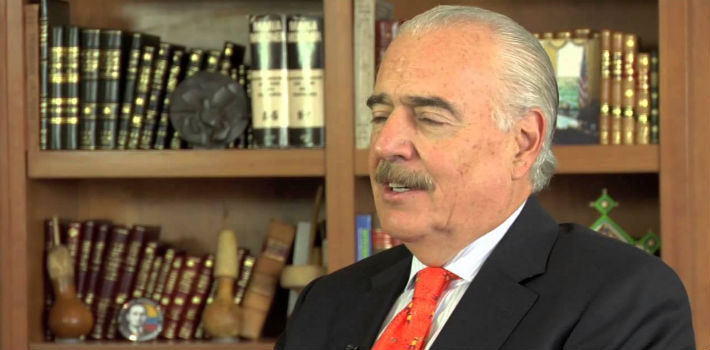 EspañolFormer President of Colombia Andrés Pastrana — one of the most vocal and important critics of the FARC peace accords — sent a letter to President Juan Manuel Santos in which he requested authorization to meet with Timochenko, the head of the guerilla group.
In the letter, Pastrana did not specify the motive for the meeting with Timochenko, but was explicit in his desire to meet with him after making serious criticisms about the dialogue taking place in Havana, Cuba.
Additionally, he has openly said he is going to vote No in the referendum for peace, the electoral mechanism for ratifying the agreements made with FARC.
Pastrana has never been in favor of a model of transitional justice with FARC, which other critics have labeled a form of impunity. He also disagrees with FARC's possible ability to issue "legislative acts of peace."
His political party has not been alone in pushing for the No vote, as President of the Board of Directors David Barguil decided that he would not be voting Yes on October 2. The only person aligned with Pastrana that looks to be leaning in that direction is Marta Lucía Ramírez.
At the moment, the response from Santos about the letter regarding a meeting with Timochenko has not been released.
Source: El Tiempo