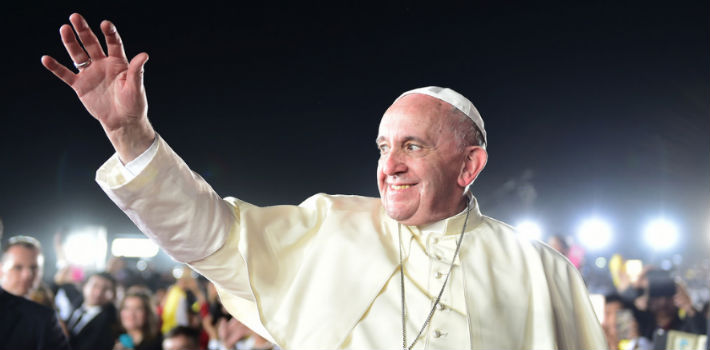 EspañolPope Francis reportedly rejected an invitation made by Colombia and the FARC guerrillas to help make several judicial decisions that go into completing the country's quest for peace.
Pope Francis reportedly said the job did not belong to him, and that those responsibilities fell "elsewhere."
The pope received the invitation in mid-August, when the government and FARC had decided to appoint a "selection committee" that now includes Secretary General of the United Nations Ban Ki-Moon, a delegation of the International Center of Justice (ICTJ), the Standing Committee of the State University System and the Criminal Chamber of the Supreme Court of Justice of Colombia.
If he had accepted, Pope Francis should have chosen the judges responsible for implementing transitional justice in accordance with the agreed parameters established between the Colombian government and FARC.
The special tribunal for peace, as it has been called, will be composed of two Colombians and four foreign judges chosen by the group Pope Francis denied a chance to be a part of. In addition, 18 Colombian and six foreign judges will make up three courtrooms. Nineteen other Colombian judges and five foreign ones will be chosen to act as alternates.
They will also elect the Director of the Research and Prosecutions Unit, who will serve as a prosecutor in charge of investigating and prosecuting the crimes committed during armed conflict.
Source: El Tiempo