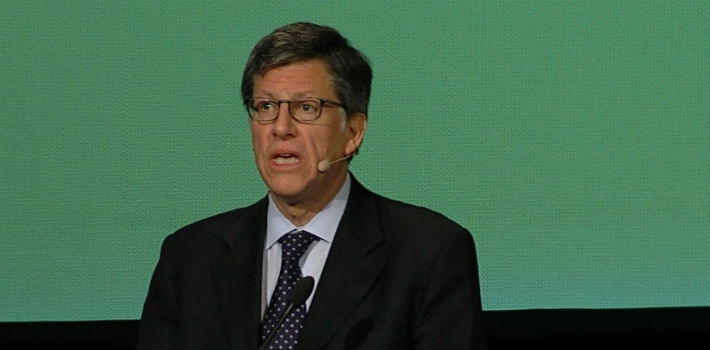 EspañolThe Colombian government final agreement with the FARC guerilla received further criticism this week, as Human Rights Watch Executive Director José Vivanco attacked it for giving impunity to those who participated in the decades-long armed conflict.
Vivanco said on CNN that the peace process is a unique opportunity to address human-rights violations. However, he said the FARC deal allows alternative punishments to guerrilla members for confessing, which is a problem because they pay little for crimes against humanity.
Despite highlighting the efforts made by the government to have independence in the selection of judges responsible for dealing with the crimes, Vivanco said the terms of the agreement should still be considered a"cheat" because of the allowed impunity.
Vivanco said he would report the case to international organizations such as the Organization of American States (OAS) and the International Criminal Court (ICC).
Even though he said the parties are free to negotiate, they should be subject to general principles of international law that do not violate human rights.
He also said he understand that concessions have to be made in peace negotiations, but that they should be proportional to the crimes committed. He also warned that the deal includes those who have trafficked and recruited minors, who if they confess, would also pay minimum sentences.
He added that the deal seems to be seeking to protect high command on both sides, i.e., the guerrilla commanders and army generals who may have committed crimes during the armed conflict.
It will be very difficult to carry out negotiations on these grounds, Vivanco concluded, and it would be naive to think that peace will come as a result.
Source: CNN.