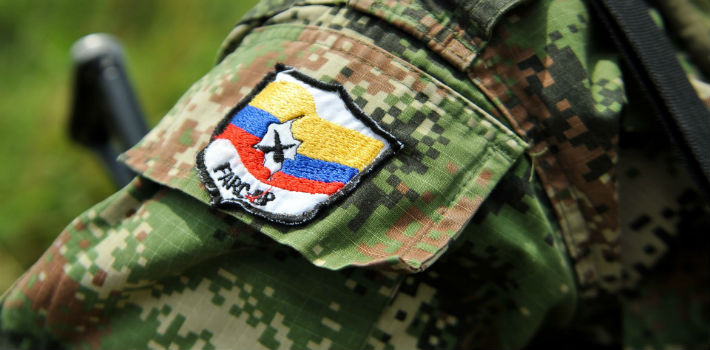 EspañolA charter flight took off from Havana, Cuba to Bogotá, Colombia this Monday, August 8, carrying 17 FARC guerillas who had taken part in the negotiations with the government.
They were on their way to visit, along with Colombian government officials and Norwegian arbiters, concentrated locations in which demobilized FARC members may live after the peace talks.
Additionally, United Nations officials reportedly negotiated overseeing the removal of weapons by FARC.
The tours began in Villavicencio, where the guerrillas will meet the High Commissioner for Peace Sergio Jaramillo and Head of the Verification Mission of the United Nations Javier Perez Aquino. FARC members are reportedly expected to visit the 23 rural areas and eight special camps where they would relocate its members once demobilization and weapons delivery is made.
President of Colombia Juan Manuel Santos announced the visit to rural areas is important because FARC must understand the conditions by which they agree to lay down their arms and rejoin civilian life.
"The protocol for handling rural areas areas is very important news," he said. "It sets the rules for the FARC to lay down their arms."
The president said the delegates will be meeting for four or five days in a village where there would be a concentration of FARC members until it can be determined how much territory will be necessary for the FARC members.
Chief Negotiator for the guerrillas Iván Marquez said the areas will be accessible to all who want to visit, regardless of their status as journalists civilian, military and so on.
"The functioning of civil authorities and free access of any citizen and media is guaranteed, without limitation, with the exception of the camps where the bulk of the armed guerrilla units are," he said.
The concentration areas are located all around the country, which has generated concern about the presence of FARC in autonomous areas throughout Colombia, and which could pose a security problem."