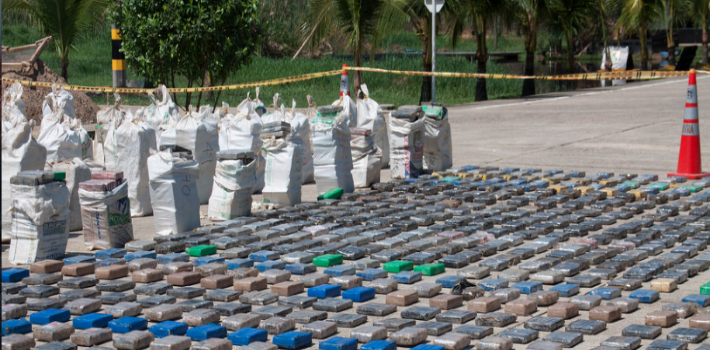 EspañolShipments of cocaine out of Colombia as well as the raw materials needed for cocaine have increased according to an AFP interview with Brigadier General Adolfo Enrique Martínez, who is in charge of the war on drugs on the Caribbean coast of Colombia.
"Crops have grown, and so have quantities and attempts to smuggle drugs," Martínez said.
Colombia is the number one exporter of cocaine in the world. According to the United Nations, it exported approximately 422 tons of it to the rest of the world.
Martínez said it's getting more complicated to stop the shipments. Drug smugglers are getting more and more creative each day when trying to transport narcotics.
"Lately we've discovered cocaine capsules when opening what seemed like regular bananas. They now ship drugs in smaller boats to avoid radar detection. They used to use 250 to 300 horsepower boats. Now they use 75 horsepower boats. This means the trail left in the water is smaller," Martínez said.
Martínez has been fighting drug trafficking on the Caribbean coast since 2015. He said in the last five months, 22 tons of cocaine have been seized, along with five tons of marijuana.
He also said several captures involved people in charge of "tainting ships" headed to Europe, which sought to put illegal merchandise in ships without customs notices.
Several armed groups like FARC, ELN and the remains of the paramilitary armies that haven't yet demobilized have based their economic activities in the production and smuggling of narcotics.
Source: El Espectador