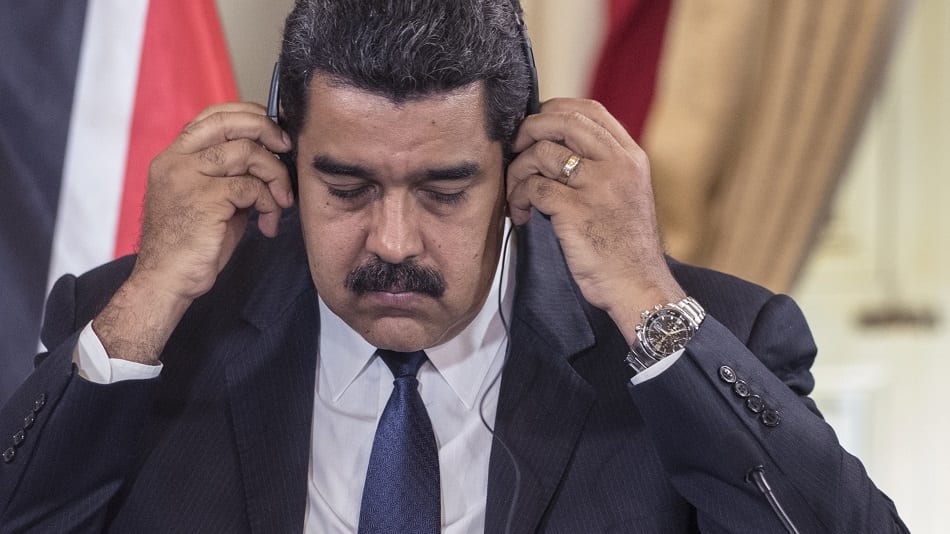 Spanish – Nicolas Maduro rejected the European Union's (EU) "salvation table." The Venezuelan regime dismissed the offer of the EU's High Representative for Foreign Affairs, Josep Borrell, to send an electoral observation mission for the parliamentary elections if Maduro postponed the date by six months.
With this proposal, the dictatorship would have achieved some semblance of democratic normality. Instead, Maduro chose to continue unabashedly along the path of authoritarianism and ratified that the electoral fraud will take place on December 6.
"Regarding the invitation formally made by the Electoral Power to join the observation process, it is regrettable that the European Union responds with a list of conditions to ignore even strict constitutional mandates in an unacceptable act that does not reflect the spirit of the invitation made," says a statement from the Foreign Ministry of the regime published on Twitter on Thursday.
#COMUNICADO| Venezuela lamenta el desafortunado comunicado de prensa publicado el día de ayer por el Servicio Europeo de Acción Exterior de la UE y su posición sesgada acerca de las condiciones en las que el pueblo venezolano elegirá a la nueva Asamblea Nacional el próximo 06Dic. pic.twitter.com/PsrBZMmsWI

— Jorge Arreaza M (@jaarreaza) October 1, 2020
The document adds that the EU reflects a "biased position" and ratifies the decision of the regime to carry out the electoral fraud on the date set by the Chavista electoral arbiter without any change.
Borrell and Capriles are left hanging
On Wednesday, the EU warned that it would not endorse the upcoming legislative elections in Venezuela if the date was not postponed. A delegation sent by Borrell to Caracas last week met with Chavismo's campaign chief, Jorge Rodríguez, to attempt a negotiation. Former presidential candidate Henrique Capriles, who had announced his intention to participate, issued the same warning on Wednesday as the EU.
Maduro had agreed with Capriles to participate in the elections in exchange for pardoning a group of over 100 prisoners and political prisoners. This announcement was made exactly one month ago. According to a recent publication in the newspaper ABC, the agreement was made thanks to Borrell's efforts and mediation of the Turkish government.
On August 2, the bulk of the opposition, grouped into 27 parties, including the so-called G-4, unanimously agreed "not to participate in the electoral fraud called by the Maduro regime. The opposition coalition considered that these elections would be manipulated by the government and that participation would be equivalent to "collaborating with the strategy of the dictatorship."