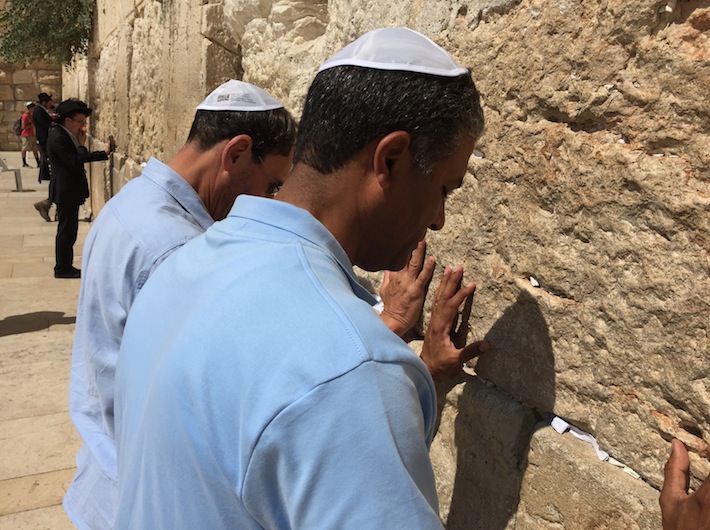 EspañolWhen Elie Wiesel was awarded the Nobel Peace Prize in 1986, the Nobel Committee called him a "messenger to mankind." The Romanian-born, American Jewish writer, professor, political activist and Holocaust survivor was the author of 57 books, most famously Night, based on his experiences as a 15 year old prisoner in the Auschwitz and Buchenwald concentration camps.
At Auschwitz, his mother and one of his sisters were killed. His father died at Buchenwald. In Night, Wiesel — tattooed on his left arm as prisoner number A-7713, shared the shame he felt when he heard his father's screams as he was being beaten and was unable to help him. But, as he would later write, "There are victories of the soul and spirit. Sometimes, even if you lose, you win."
Professor Wiesel dedicated his life to speaking in defense of victims of oppression. His recent passing should remind us of his teaching that: "There may be times when we are powerless to prevent injustice, but there must never be a time when we fail to protest."
Similarly, Dr. Oscar Elias Biscet is a Cuban prisoner of conscience who served more than twelve years in Castro's fetid prisons and symbolizes the Cuban fight for freedom. Biscet is a devout Christian, a physician, and a man of peace who, while unjustly incarcerated, daydreamed of visiting the Holy Land. He was awarded the Medal of Freedom in 2007 by President George W. Bush, and was nominated for the Nobel Peace Prize in 2011. Biscet's courage exemplifies Wiesel's victory of the soul and spirit.
I was recently privileged to accompany Biscet in a public speaking trip to Elie Wiesel's beloved Israel where we had the opportunity to draw attention to the totalitarian nature of a Cuban regime that systematically violates civil rights and brutally suppresses political opposition. Our joint message to the Jewish people echoed Wiesel's admonition that silence grants consent. It is a lesson that the Jewish nation knows well:
"We must take sides. Neutrality helps the oppressor, never the victim. Silence encourages the tormentor, never the tormented."
This is a lesson that seems to be lost in the way the new U.S-Cuba policy embraces the oppressive regime of General Raul Castro with only perfunctory comments regarding human rights violations in Cuba. It is not objectionable to argue for a new approach, as President Obama and his supporters seek. However, it is objectionable and deeply offensive to our values that the new approach deliberately excludes condemnation of the oppressors. Implied in the new policy is a contention that Cubans should resign themselves to freedom-less lives.
When discussing Cuba, or U.S- Cuba policy, the word freedom and any substantive critique of the Cuban regime has become politically incorrect in official circles. President Obama, in his United Nations comments regarding Cuba, avoided using the word freedom and unassertively stated the obvious:
"We continue to have differences with the Cuban government. We will continue to stand up for human rights. But we address these issues through diplomatic relations and increased commerce and people-to-people ties."
This statement is not a powerful defense of the oppressed Cuban people and borders on indifference. It acknowledges that the struggle for freedom for the Cuban people has now been relegated to an ancillary subordinate position. Increased commerce and travel are the new guiding lights.
The new U.S. – Cuba policy makes it clear that liberty for the Cuban people is no longer the primary objective of the administration. The natural consequence of this new U.S. strategy is the legitimization, and perhaps perpetuation, of the Cuban tyranny.
Supporters, among them fellow Cuban-Americans who seem to have lost their moral compass for freedom, argue that the new policy seeks to improve the wellbeing of the Cuban people. But wellbeing and freedom are not mutually exclusive. Advocating for one does not require us to give up advocating for the other.
Vanishing the term freedom from policy discussions suggests we have abandoned the core American principle of being the voice of liberty for oppressed people. Elie Wiesel would reproach us: "Indifference is the epitome of evil."