In the competition for tourism income, countries are having to innovate to keep up with their neighbors. Ecuador has developed a "new" idea that's enjoying success.
Why "new"? Because it's a centuries-old form of travel that came close to dying off in many parts of the globe, and it pretty much did die off here in Ecuador.
In today's world, travel is, more than ever, about the journey, and what we experience along the way. And Ecuador's Tren Crucero offers travelers exactly that.
The Cruise Train — you'll also see it called the Train Cruise — is a four day and three night journey of about 280 miles (450 kilometers), which makes it the travel equivalent of the slow food movement. Each day is filled with a few dozen miles of train travel and several hours discovering Ecuador along the way.
Nights are enjoyed in haciendas, some centuries old, not cramped train bedrooms.
The Tren Crucero Surprises
I was surprised to learn that this tourist experience isn't a private enterprise. It's not even a public-private partnership.
The Tren Crucero, along with all of the other train trips available throughout the country, is totally government-run and maintained.
The government refurbished the rail line from Quito to Guayaquil, restored the train stations from one end of the Cruise Train line to the other, and even restored a steam locomotive and several old passenger cars for the Guayaquil leg of the trip.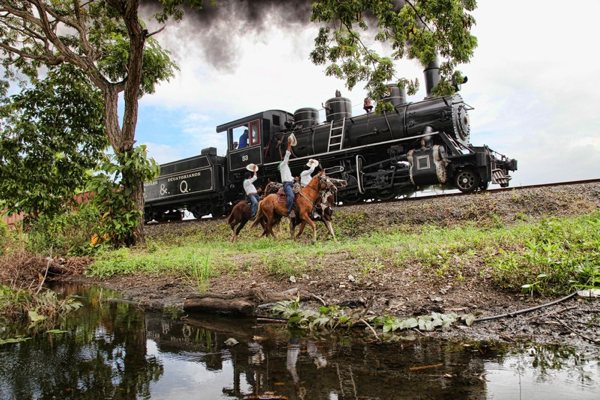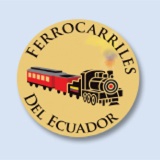 I was even more surprised to discover that the Ecuador rail system itself was put back together by no less than three government ministries (Production, Employment, and Competitiveness; Industry and Productivity; Tourism) and the Secretariat of Planning and Development.
Ferrocarriles del Ecuador (Railroads of Ecuador) runs the train system. Click on the link or the image to learn more about the work that Ferrocarriles del Ecuador is doing around the country, including massive programs to help students learn more about their country.
In a country where national ministries are usually at odds with each other over who has jurisdiction over just about everything, working together like this is almost unheard of.
And perhaps the biggest surprise of all is that Tren Crucero's inaugural trip, in the land of mañana, left Quito the day it was supposed to. Years of planning and work all came together when officials said it would.
And Now It's an Award Winner
Recently, Tren Crucero won the Best Wider World Tourism Award for the top product outside Europe. And it's been nominated for the Latin American Travel Association's promotional success award as well.
Check out its website in Spanish or in English. You'll see why it deserves the nomination.
A Fluke, or Model for Future Success?
Most Ecuadorians resent the government's increasing intrusion into their lives. At the same time, they're enjoying unprecedented prosperity, largely due to the government's investments in infrastructure, despite horrendous amounts of paperwork required to accomplish anything worth doing.
Is Tren Crucero, and Ecuador's entire train system, a sign of increasing inter-ministry cooperation towards greater economic and social accomplishments? Or was it simply a fluke? We'll be watching.