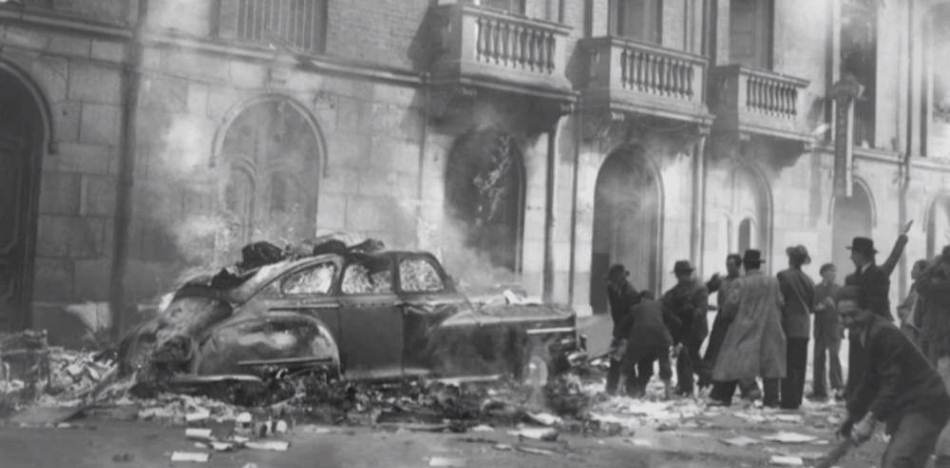 EspañolColombia commemorated 69 years of "Bogotazo" this week. It's the name given to the violence that destroyed an important part of the capital city of Bogota after the assassination of political leader Jorge Eliécer Gaitán. Much has been speculated about his death: who killed him, and if it was the result of an armed conflict.
Gaitan has turned into a martyr. What is the image of a hero/martyr? Like many other cases in Latin America, including that of the current Pepe Mujica, the story is told in a selective way. The main requirement to become a hero — if not Mujica — is to know how to give a good speech and to rally the most disadvantaged and poor.
As a result, image makers in the region, opinion makers —  a mix of media, intellectuals, academics, politicians and some citizens — have enough fodder to build up fake heroes.
What it reflects, however, is their own mistaken vision of what the state and its politics really are.
They keep the superficial discourse but do not go into the actual implications of what they argue. Despite Gaitán's rhetoric in favor of the most disadvantaged, it really only served to create a feeling of superiority for him.
Gaitan was a leader who spoke to the poor as if they were children, as if they were incapable and as if their practices were despicable.
Gaitan is perhaps one of the most statist characters in the history of Colombian politics. He flirted with the fascist right, as well as the Argentine Perones and even the Venezuelan chavistas, and was a self-declared follower of the doctrines of the communist left. He questioned the concept of private property by asking whether its limits and uses should have social, collective considerations.
As if that were not enough, Gaitan criticized the exercise of political power when it was not he who handled it. He was considered the only one capable, mentally and morally, of exercising power without corruption. But this never came to fruition, given the brevity of his time in the Bogota Mayor's Office.
In spite of his failure to execute, he continued to criticize those who came to power (as long as they were not him). This didn't prevent him from making alliances with anyone that could bring him closer to the Colombian presidency. Neither did it prevent him from using the rhetoric of social classes and posing as an enemy of the elites. He was not born as part of them. His studies and the positions he occupied are an example of social mobility in a period in which that was almost unthinkable.
We must analyze Gaitan the man and not the image that has been created and maintained through present day. As the cases of Chavez, Maduro, Mujica, Kirchner, Peron, Trujillo, Árbenz, Allende and the many thousands of fake heroes that have been constructed prove, we continue to insist on giving the wrong ideas a chance. In Latin America, we have not dared to recognize that the problem lies in ideas and not in whoever carries them out.