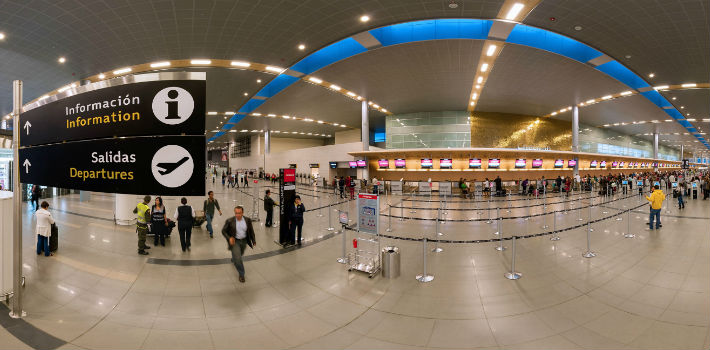 EspañolAfter making the most important political decision of recent times, prohibiting mini-gelatin cups, a government agency has taken Colombia by surprise with yet another wise measure: the banning of a website's domain name.
The story goes more or less like this. An e-commerce firm that sells plane tickets set up a website named "the cheapest tickets" (lostiquetesmasbaratos.com). However, Colombia's Superintendency of Industry and Commerce (SIC) decided this somehow ran afoul of laws. By claiming their tickets were the cheapest in the market, the firm allegedly induced mistakes in consumers. So the SIC decided to ban the firm from using that domain name.
Officials claim the agency was just trying to look after Colombian online buyers. Yet the truth is that the ban came after a complaint filed by Aviatur, an older travel agency owned by a rich man, Jean Claude Bessudo. Like many self-proclaimed entrepreneurs, Bessudo made his fortune by rubbing shoulders with politicians at social events, by doing business with the state, and by amassing government privileges through his children.
SIC's decision is a prime example of how some businessmen think they can get wealthy not through innovation and competition, but rather through getting in bed with politicians. In exchange for the government crippling their competitors, these so-called businessmen finance campaigns and become supporters of the elected representatives.
Moreover, this is an example of how Colombian authorities shamelessly serve particular interests. What is worse, they are the ones manipulating consumers and inducing errors.
Do they really believe people buying their tickets online are so ignorant and stupid not to look up different websites before deciding on the best deal? No. The problem is that SIC, acting on Bessudo's reluctance to compete, deems that consumers should have Aviatur as their only option.
The measure conceals an upsetting mixture featuring of state intervention, crony capitalism, and paternalism. The government alleges it's trying to protect consumers from themselves, even if the former never requested any help.
It also goes to show how afraid bureaucrats, politicians, and "political entrepreneurs" all are of not only competition, but of innovation and progress.
No doubt Aviatur's owner yearns for the time when Colombians wishing to travel had to visit his boring offices. Perhaps this is why Bessudo feels so frustrated. Instead of being forced to buy whatever travel package his agents arranged for them, travelers nowadays organize their own trips, and purchase tickets online.
Even though it's just a prohibition of the domain name, the decision embodies an attack on new technologies and alternatives to traditional businesses. As Uber illustrates, governments panic at the sight of innovation, change, and progress.
In fact, the Colombian government itself clings to the past with these archaic entities called superintendencies. During the alleged privatization and renovation processes in the 1990s, it decided that some economic sectors needed supervision.
Consequently, the government created superintendencies for almost everything: public housing and utility services, private security, industries and commerce, and notaries and public registries, among many others.
Their function was to regulate — that is, to prohibit, intervene, and obstruct — the supply of certain goods and services. To this date, the purpose and value of such entities remain unclear. Take public housing and utility services in Colombia; despite having a superintendency to oversee these services, they are of terrible quality.
Let's face it: the state created Colombia's superintendencies to impede competition and to keep businesses of the past alive. Claims that they have consumers' best interests at heart are nonsense — they look after the privileges of the already privileged.
They want the likes of Bessudo and his family to continue to be rich and prosperous, not because they create value, but because they have forced others to transfer wealth to them.