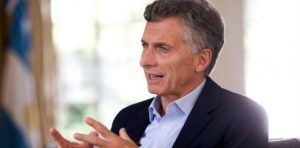 Data about Argentina's poverty was recently released. Normally, a country disclosing basic economic information wouldn't be notable, but it is for Argentina, as the country is in the middle of a reconstruction process after years of being politically and economically manipulated by previous leaders.
Faced with the government's incapacity to provide truthful data on inflation, poverty and growth in recent years, analysts have begun looking for private sources to learn about the state of the economy. The Catholic University of Argentina (UCA) is now, seemingly, the best reference for statistics on poverty and marginality in the country — and it just released new estimates.
During the first four months of 2016, poverty reportedly increased from 29 percent to 32.6 percent. Though the university was quite careful when explaining the causes of the increase, several analysts and political supporters of the previous adminstration did not hesitate to accuse the current adminstration for the deterioration.
But, is this fair? Who is actually responsible for the 1.4 million people who joined the ranks of the poor in Argentina?
President Macri is clearly doing his best to pick up the pieces from the mess Cristina Kirchner left for him. He can hardly be blamed for that mess so early into his time in office.
For years, Argentina's economy suffered from interventionist populism, as Kirchner's policies, such as price controls, bolstered inflation.
But, looking at Venezuela, it becomes obvious that inflation and price controls only leads to economic and, subsequently, social unrest.
UCA's report asserted that Macri's "normalization" measures resulted in increased poverty. How is it possible that the measure intended to restore things to "normal" generated such negative consequences?
The increase in the number of vulnerable people in Argentina is mainly due to the government's decision to float the exchange rate and raise public service rates.
But Macri wouldn't have had to make those tough decisions had previous administrations not had to react to those price controls.
Both Kirchner administrations tried to hide the unpleasant consequences of their inflationary policies through the imposition of countless economic controls. Now that those policies have been eliminated, the real consequence of "K" interventionism is apparent to the naked eye.
The current situation is sad, unfortunate and touching for all Argentineans. The country's economic and social situation is bad, but it is the inevitable consequence of having implemented a clearly untenable model for 12 years.