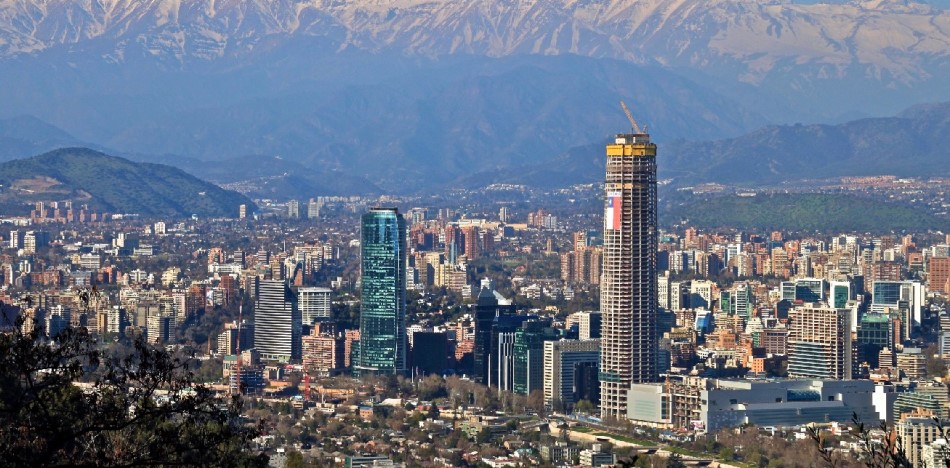 With 2016 winding down, Chilean president Michelle Bachelet is about to complete her third year in office. The next presidential election, however, will be held in November next year, as the numbers coming out of the Chilean economy and the prospects for the future are not very encouraging. How did Chile decline from being an example for the region to succumbing to a more populist course?
First of all, it is important to understand how Chile was able to drastically reduce poverty and become the economic envy of South America. One of Chile's monumental accomplishments is that poverty has declined from 45% in 1987 to about 15% today. This dramatically highlights the successful road traveled, and achievements won, by Chile during the 1990s. Achievements that are at risk today. Populist economic arguments routinely point out that the main problem is inequality. However, it is infinitely better to have inequality in wealth than equality in poverty. In any case, prompted by rhetoric with a populist tinge, Chile began to take measures that sadly hurt the country.
What specifically enabled Chile to achieve such a sharp reduction in poverty? The answer lies in respect for institutions and economic freedom. Chile's respect for contracts and the rule of law provided security for private investors, incentivizing them to invest their capital. These investments are the main engine to generate employment and continue to reduce poverty. However, President Bachelet's populist reforms (tax, labor, education reform) have put investors in a "wait and see" mode. On the other hand, Chile is ranked number seven globally with regard to free trade agreements, which in turn promotes participation by individuals in free markets. This enables an economy which offers more products at lower prices, favoring all consumers. Specifically, poverty reduction has occurred in Chile due to the great work they have done to improve the quality of their institutions. In this way, the country ranks 22nd in the global ranking by the Institutional Quality Index, placing it in the number one ranking in Latin America.
The path chosen by President Michelle Bachelet will negatively impact the quality of Chile's institutions. Already, signs of economic weakness are emerging. First, GDP continues to show a tendency to decline. In the first three years of former President Sebastián Piñera's rule, the economy grew by an average of approximately 3.5%. In the case of Bachelet, the average growth for her first three years of management will hover around 1.9%. However, unfortunately, there appears to be little hope for a bright short-term future. As a result of the uncertainty generated by Bachelet's populist reforms, investments and industry have not yet rebounded. The IMACEC (Monthly Indicator of Economic Activity) for two years has shown a horizontal trend, without achieving a recovery or return to growth levels of previous years. Production data, since mid-2014 has failed to show significant growth. Mining, in particular, since June 2014, has continued its downward trend and there are no signs of a long-awaited rebound. Retail sales numbers are also not encouraging.
As if all this were not enough, Chile is facing a dire fiscal situation for the fourth consecutive year, accumulating three years of increasing deficits. And 2016 is projected to be even worse, with the deficit reaching 3.2% of GDP. This particular point is of vital importance, since reckless and excessive public expenditure is at the root of all economic ills.
Chile's only favorable economic indicator is that inflation is slowing down and in November it was slightly below 3.0% annually. The independence and autonomy of the Central Bank of Chile continue to be noteworthy. However, as the fiscal deficit grows, the incentive to pressure the monetary entity is increasingly tempting. Finally, we should also begin to sound the alarms when debt is used as a source of financing. Taking into account domestic and external debt, this already constitutes 20.6% of GDP. Although given the nation's institutional quality there is no need to panic yet, it is certainly not healthy to increase that source of financing.
In short, Chile, which was once a shining economic example for the region, has begun to show symptoms of populist blundering just as the region begins to reverse course from a generation of the "pink tide." The way to continue reducing poverty in Chile is to reactivate private investment. For this to happen, investors' confidence must be won again. This can be achieved by providing the message that stability will be paramount and that contracts will be respected. However, Bachelet's populist reforms take exactly the opposite course. More private investment equals more work, which in turn impacts the decline in poverty. In addition, it would help combat the growing fiscal deficit. In conclusion, the message for Chile: You don't need to try anything new. If it isn't broke, don't fix it. To return to economic glory, Chile must return to the golden age of investor confidence and economic freedom.