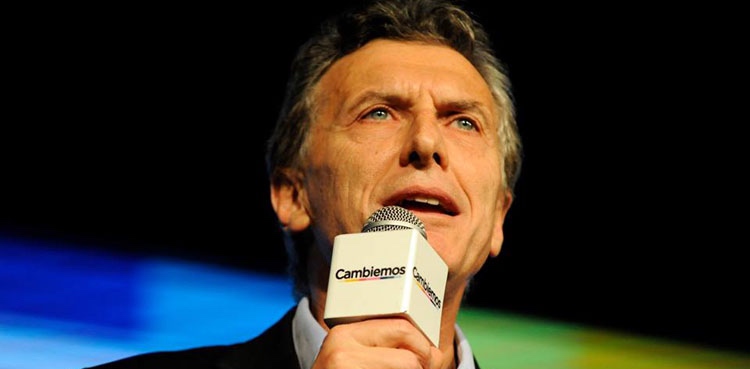 EspañolPresident Mauricio Macri has been in power for little over a week, but sanity seems to have returned to Argentina's public affairs. First of all, good manners and dialogue are no longer rare, and this is important.
But the new administration has also taken three concrete measures that are worthy pointing out. It scrapped agricultural export tariffs, appointed two judges without Congress' approval — sparking complaints from the ruling coalition and kirchnerist camps alike — and lifted the currency controls in place since 2011.
The end of all export tariffs except for soybeans, the tariff of which will be reduced from 35 percent to 30 percent, is big news for Argentina. The agricultural sector won't be held back anymore. But considering that the fiscal deficit amounts to roughly seven percent of GDP, we could reasonably wonder whether a fall in revenues won't worsen the problem.
The answer is: probably not. Revenues depend on products' prices as much as they depend on the quantity sold. With the elimination of tariffs, farmers can produce more and the government could even see fiscal revenues rise. The disincentive holding back investment in the farming business is gone.
[adrotate group="7″]Besides, as the productive sector's confidence in the economy grows, more people will decide to invest. More production will counter the effects of a smaller tax revenue, and this will reactivate the economy.
The controversial appointment of judges Rossatti and Rosenkrantz to fill vacant seats while Congress was in recess compromised Macri's commitment to the division of powers and to an independent judiciary. The Kirchnerirsts, who now make up the opposition, presented some valid criticism.
Macri's decree appointing the judges is constitutional (Article 99) but anti-republican. Fortunately, Macri and Supreme Court President Ricardo Lorenzetti agreed that the executive will send the proposal to the Senate is February, as it should have done from the outset.
Clearly, this faux pas shattered campaign promises of an independent judiciary. In practice, ruling by decree is hard to resist. However, the affair ended with a solution that preserves republican institutions.
The elimination of currency controls is another piece of good news for Argentina. Since October 2011, currency protectionism did nothing but harm the country and its citizens.
The measure's stated goals were to protect the US dollar exchange rate and international reserves. It was a resounding failure on both counts. According to private-sector economists, the official rate's devaluation was approximately 115 percent, while the black market rate plunged 220 percent. The Central Bank lost over US$20 billion in reserves.
As long as republican values remain the current administration's guiding principles, Argentineans will be better off.
What's even worse, the economy tanked due to restrictions to imports. Even though it's true that lifting currency controls will drive prices up, it's more important to have a market-based exchange rate. No economy is sustainable with fictional prices.
The Kirchner administration's devaluations were an answer to rising inflation levels and to a rapidly depreciating currency. Therefore, lifting currency controls implies acknowledging an underlying inflation from past years. It's a necessary first step to get the economy back on track so that jobs can be created.
We should celebrate that Argentina is on its way to becoming a normally functioning democracy. It won't be easy, and there are many problems ahead, but as long as republican values remain the current administration's guiding principles, Argentineans will be better off.