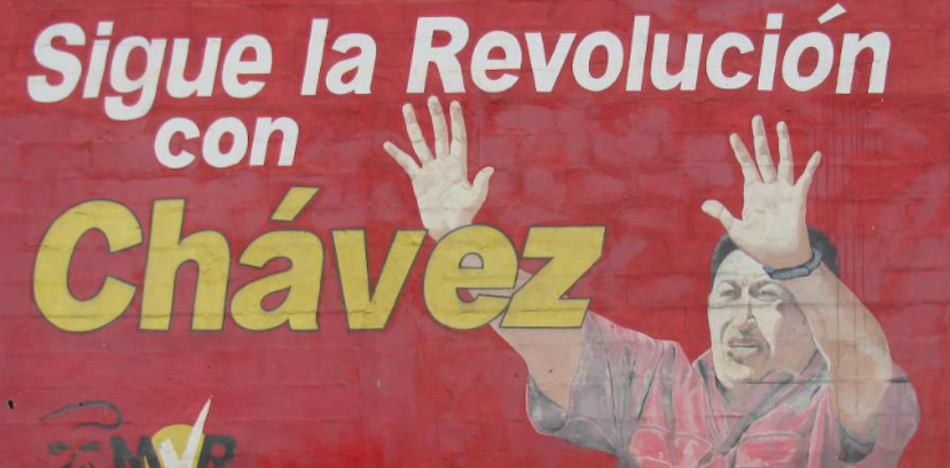 Twenty-First Century Socialism is now entrenched in Venezuela — and it is the culprit for the misery, starvation and death of its citizens.
But on December 6, 1998, when Venezuelans elected Hugo Chávez to power, few of those who cast their votes for a formerly imprisoned coup leader recognized that they were sealing the country's grim fate for decades to come.
Even among those who voted against him, almost none believed he would eventually destroy the country's democracy and its institutions.  Time and again, on national television and radio appearances, Chávez stated his plan to enact a constituent assembly — the vehicle that would eventually grant him dictatorial powers. Yet few understood the impact of the proposed changes. Using his mastery of legal text, Chávez dexterously made his usurpation of power appear democratic. 
The Cuban Axis
In a 1994 video from a televised speech in Havana following his release from prison, where he was received at the airport by Fidel himself and treated as a national hero, Chávez revealed his true colors.
He spoke, visibly moved, about his commitment to a "revolutionary Bolivarian movement," rooted in the Cuban model.
"We said it in the [Venezuelan] military … and in the military school classrooms … Cuba is a bastion of Latin American dignity," Chávez told his Cuban audience, "and as such we should see her, and as such we should follow her, and as such we should feed her."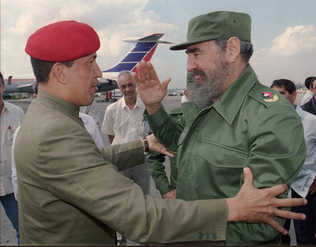 To anyone who has read Karl Marx, his rhetoric is familiar, and therefore one he toned down in the 1998 presidential election. But in Cuba, four years before running for president, he was much more forthcoming about his Bolivarian Revolution, born from 10 years of "rebel" work in the national army.
"We had the audacity to form a movement within the ranks of the Venezuelan army, weary of the corruption, and we swore to dedicate our lives to the construction of a revolutionary movement, and the revolutionary fight in Venezuela, and now in a Latin American scope," he proudly stated.
In the 40-minute, unscripted speech, Chávez also revealed the roots of his movement. Cleverly manipulating Simón Bolívar and Simón Rodriguez's words, they became the basis for the political and economic revolution he called for, and one that would fulfill an ideological moral duty of creating a system of government able to give its people "the most happiness." He also compared the plan's so-called "Zamoran roots" (in reference to General Ezequiel Zamora, a promoter of agrarian reform and redistribution of wealth) to Mao Zedong's military concepts.
Chávez then went on to explain the details of how the plan would unfold: "We want to polarize Venezuela into one pole of those that go to vote under the current system and those others that we will feed, and support…" They would use this second group to call for an election for a national constituent assembly, "to redefine the foundations of the Republic that has come crumbling down, the judicial and political foundations, the economic and moral foundations that are now on the ground."
And like any good Marxist, Chávez said they had not discarded the possibility of armed conflict. He stated they already had the support of more than 80 percent of the army, and could easily win over the poor.
"We are willing to do anything for change in Venezuela ("el todo por el todo") — that's why we say that we haven't discarded the use of the people's arms that are in the military quarters." What they are asking for to prevent this, he said, is a constituent assembly.
Most chillingly, he described the strategic part of the plan as a long-term project of 20 to 40 years that would also incorporate the rest of Latin America. Recent events in countries like Bolivia and Honduras are evidence of his strategic success.
You can watch his entire 1994 Havana speech here (in Spanish.)
The Moderate Candidate
During the 1998 presidential campaign, Chávez not only played down the autocratic nature of a constituent assembly, but he even masked his roots and refused to be called a socialist:
"I'm not a socialist. In today's world we have to go beyond socialism and savage capitalism," he said in a television interview, "I believe in a humanist project, an integrative project … but my ideological sign is Bolivarian."
His similarities to Fidel Castro, who also consistently negated his own ideology, shouldn't have gone unnoticed.
The Bolivarian Revolution
The stages of Chavez's radicalization are laid out clearly in a previous PanAm Post article here — from early nationalization to the crippling array of economic controls and an eventual admission of his Marxism.
But it all goes back to that fateful day in December, 19 years ago, when the perfect storm of economic and social conditions in Venezuela allowed a once obscure military commander to fool his own people and reach the pinnacle of power — holding on to it until his death.