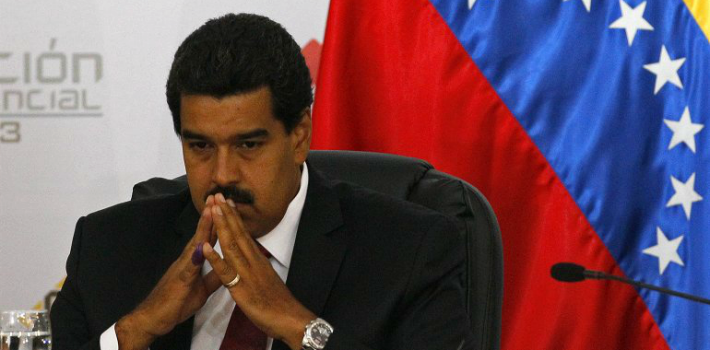 EspañolThe human rights crisis in Venezuela is revealing Latin American leaders' lack of commitment to the defense of basic liberties. Among the lies  that have been exposed is the claim that, during the gloomy years of military dictatorships in 1970's and 80's, the current generation of left wing rulers fought heroically to protect ordinary citizens from tyrants' abuses.
Members of the left-wing guerrilla groups that plagued the region, among them the Tupamaros guerrilla in Uruguay, which counted now former president José "Pepe" Mujica among their members, murdered, kidnapped, and held people captive in subhuman conditions in so-called "people's prisons." They killed anyone who crossed their path in cold blood, like the farmer Pascasio Báez, whom they injected with a mortal dose of Pentothal because he accidentally found one of their hideouts.
Mujica and his Tupamaros didn't care about human rights. Their actions weren't different from those of the military dictatorships. The only difference is that they were on the opposite side of the political spectrum; their objective was not to fight for democracy, but rather to impose a Cuba-style dictatorship led by them, of course.
Also, current Uruguayan president Tabaré Vázquez, didn't show a great deal of concern with human rights in past decades. On the contrary, he made a career out of climbing the social ladder in the shadows of the military regime, accruing as much economic and professional gain as he could in the process. The Kirchner couple did exactly the same thing in Argentina.
Many others, like Chile's current president, Michelle Bachelet or Brazil's ousted leader Dilma Rousseff, advanced their political ambitions by presenting themselves as tortured victims of dictatorships, symbols of human suffering under tyranny.
So one would think that so-called human rights defenders would feel empathy towards all victims of dictatorships and that, once in power, they would to what they could to help people suffering under tyranny. Except that the Latin American left has turned a blind eye towards Venezuela.
[IMAGEN]: Presidenta de #Chile Michelle #Bachelet recibe a Representante del #ACNUDH @amerigooffice @GobiernodeChile pic.twitter.com/2VDl0M4YvH

— ONU Derechos Humanos – América del Sur (@ONU_derechos) March 26, 2014
What left-wingers have done is save face through marketing ploys. They sold the story that they were virtue in the flesh, idealistic heroes who, without fear in dark times, put themselves at risk by ignoring their personal interests and fighting dictatorships.
Once they gained power, left-wing leaders portrayed themselves as human rights stalwarts. Under their rule, they claimed, people were finally safe; there was no need to worry about human rights violations any longer.
Such rhetoric was matched with the creation of bureaucratic entities which increased the already huge payroll of public officials. In Uruguay, for instance, President Vázquez created the National Direction of Human Rights during his first term (2005-2010). During his mandate, Mujica (2010-2015) transformed this behemoth into the Presidential Ministry (Secretaría) of Human Rights.
In theory, the person in charge of the ministry would make sure that Uruguay complied with international human rights law and worked alongside international agencies that defend human rights. In practice, the unrestricted defense of human rights has taken a back seat to other, political concerns.
Vázquez and Mujica have been steadfast supporters of the Chavez-Maduro dictatorship in Venezuela despite all the evidence of its crackdown on human rights.
According to a report published by the Venezuelan Forum of Criminal Law, an NGO, 5,853 arbitrary arrests were registered in Venezuela between January 2014 and June 2016. The victims were arrested for their criticizing the government on social media posts or for protesting due to the shortages of food and water as well as power cuts.  The report states that, in June 2016, 1,600 people went to prison for political reasons while there were "145 formal accounts of torture and cruel or inhumane treatment" of citizens on behalf of the authorities.
As a response to the Venezuelan human rights crisis, Luis Almagro, Secretary General of the Organization of American States (OAS), took the initiative to implement the institution's Democratic Charter, which would suspend the Maduro regime for violating human rights and undermining the rule of law. At the same time, the governmetn of Paraguay asked for a special meeting within the Mercosur regional block in order to analyze the political situation in Venezuela, a member state. Paraguayan ambassador at Mercosur, Hugo Saguier, stated that his government was also pushing for Venezuela to be suspended from the organization.
Other governments, however, are not as keen to take a firm stand against human rights abuses in Venezuela. Uruguay's Vázquez said that the OAS Democratic Charter should not be applied to Venezuela and that Maduro should assume the Mercosur presidency in July, as was originally scheduled.
Mujica, in a letter addressed to Almagro, tells the OAS General Secretary that he "regrets" the path he's taken on the issue of Venezuela and he bids him "farewell," presumably suggesting that he won't speak to him again.
Meanwhile, Argentina's president, Mauricio Macri, stated during a visit in Europe that the Venezuelan regime "has violated every human right which we defend." However, when asked about Argentina's official stance of promoting dialogue between the Venezuelan opposition and the Maduro regime instead of implementing the OAS Democratic Charter, Macri stated that his position hasn't changed:
We're doing what we've always done. We're looking for different paths that take us to elections as soon as possible, always ratifying our compromise with the defense of human rights in Venezuela.
Macri's words lay him bare as an actor who changes his words depending on his audience. In Europe, he openly recognizes Venezuela's dire human rights problem. In South America, he is ambiguous and as hypocritical as possible.
For most Latin American leaders, the defense of human rights is nothing but a farce. They have no solid principles. When it comes to defending democracy and human rights in the region, these "titans" have clay feet.