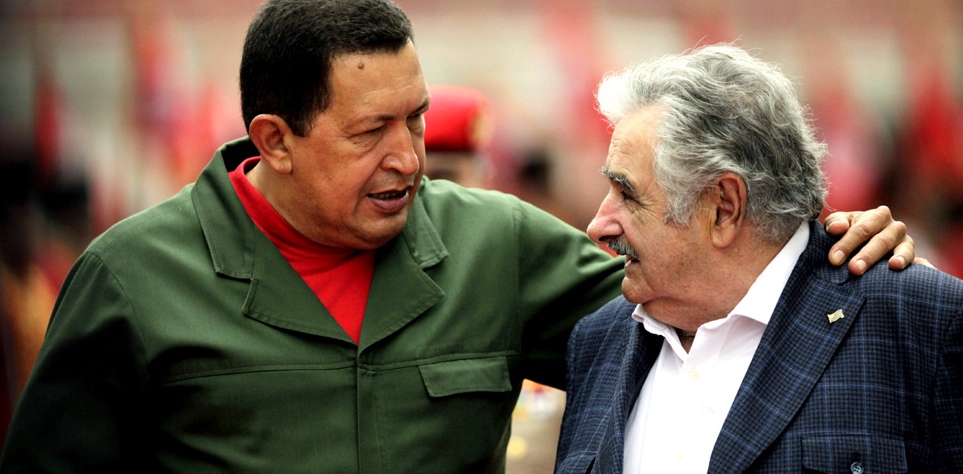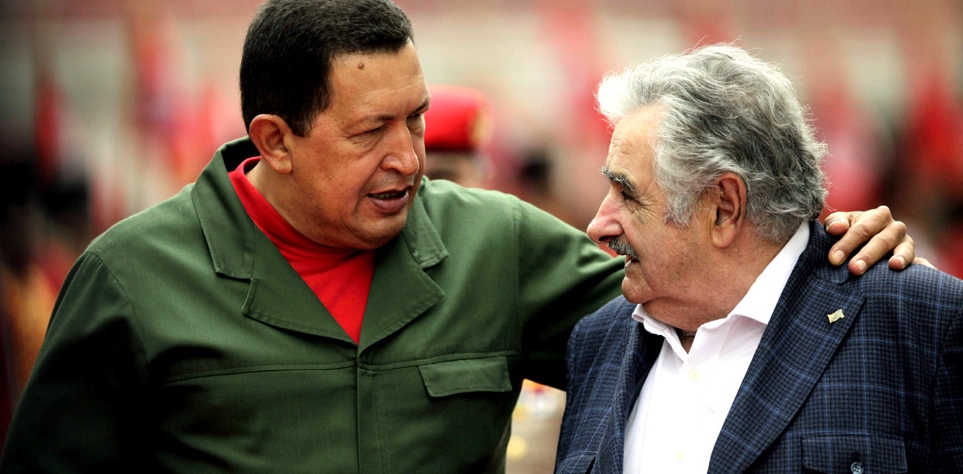 EspañolIn 2007, the so-called Antonini suitcase scandal revealed that the late Venezuelan President Hugo Chávez and Cuba's Castro regime were trying to meddle in the internal affairs of Latin American countries to obtain political leverage.
Their objectives were twofold: first, that democratically sanctioned authoritarian regimes begin their expansion throughout the continent; and second, that these governments display their support for Chavismo and the Castros, censoring or turning a blind eye to gross violations of political and human rights.
Rather than flying suitcases full of money into a neighboring country, the Petrobras corruption scandal that emerged in Brazil in early 2014 demonstrated more sophisticated methods to help friendly foreign governments. It works like this: state-owned enterprises grant juicy contracts to firms, who in turn make large donations to the ruling party's campaigns.
Now, opposition lawmakers in Uruguay are investigating whether a similar scheme took place during the José Mujica administration (2010-2015). They have focused on a series of recently revealed commercial agreements that then Presidents Mujica and Chávez signed in 2011 in Caracas, as well as the role of a company called Aire Fresco.
The pact gave Aire Fresco the exclusive authority to negotiate all import and export agreements between Venezuela and Uruguay. The head of the company is Omar Alaniz, a former Tupamaros guerrilla member, and its board is made up of members from Mujica's political party, the Movement of Popular Participation (MPP). Some of them are even close associates of the former Uruguayan president.
Opposition congressman Alejo Umpiérrez noted that the coincidence is "highly suspicious." He says that the government "must answer how it chose that firm, what its background is, and what kind of deals they handled before they became involved in official government business."
What struck Umpiérrez as curious is that "generally, intermediaries charge a percentage fee, but they also make advance payments for future exports. We have no knowledge here of any mechanism to finance exports. [Aire Fresco] has simply become someone who collects a fee, like a road toll," he said.
[adrotate group="8″]
Mujica has played down the opposition's claims, and argues that the firm's deal "was a way of earning a living, just like any other."
Opposition Senator Pablo Mieres says that what Mujica claims about Aire Fresco's legitimacy and legality may be correct, "as long as there is no political or governmental involvement to funnel contracts to that firm. In other words … when an official grants contracts to a particular firm, the legal business becomes illegal, and the mediation becomes an evident act of corruption."
To put it more clearly: it was already highly suspicious for a firm run by members of the president's party to have a monopoly on all trade with Venezuela. Furthermore, if the president acted in any way to favor that firm, he inevitably committed a crime.
There are documents that indicate that this illegitimate involvement indeed took place. Publicly available records of the agreements signed by the two governments mention Aire Fresco, and Alaniz himself signed one of them.
Uruguay's official business with Venezuela was never entirely clear; that is not news. However, appointing a group of political friends as the sole mediators, who surely obtained huge profits, is a fact that suggests a corruption racket.
"Mujica defends charging Uruguayans a fee to do business with Venezuela?" Pedro Bordaberry, another opposition senator, has asked. "Then, election day comes and some candidates swarm the media with ads. Where do they get the money from?"
It's beyond doubt that Uruguayan authorities must investigate.