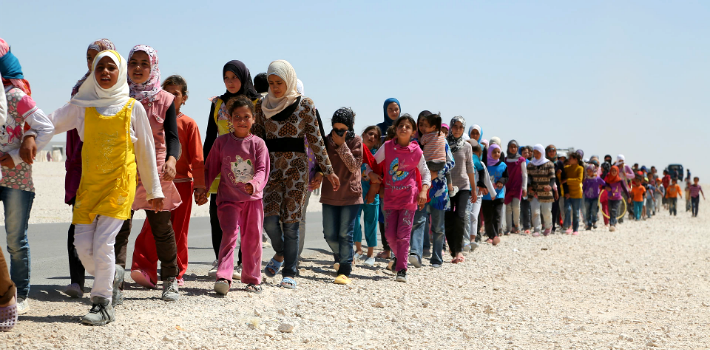 EspañolFrom observing crowds, one cannot help conclude that people have a psychological need for an idol they can admire. If they can't find an authentic one, they invent him. And once they place someone on a pedestal, it becomes very difficult for people to see them for who they really are.
Emotion is what really drives them, not a flesh and blood individual.
Nowadays, the worldwide idolatry of former Uruguayan President José Mujica seems to be picking up.
"Pepe Mujica" is a picturesque leader no doubt, but there's always more than meets the eye with such characters.
Mujica stands out for widely-publicized reasons. The lovestruck media even nicknamed him the "world's poorest president." But that doesn't make him an ideal ruler.
What really makes a president someone admirable is — first and foremost — actually being honorable and authentic, not just pretending to be so.
Second, improving the living conditions of the average citizen. This means thoroughly meeting his essential obligations: abiding by the Constitution and ensuring that markets function properly so that anyone can progress in life through his own efforts.
Additionally, ensuring the quality of education and health services, and last but not least, making the country safe so that people are able to walk around or rest in their homes at ease, without having to constantly worry about being robbed or murdered.
All things considered, a ruler worthy of admiration is one that recognizes the constitutional limits of his power; one that is intellectually honest, meaning that their actions are in fact selfless; and one that leaves office with the country in a better situation than when he took power.
Now let's see whether Mujica passes muster. In other words, let's see if he really is an exceptional figure or no different than most politicians.
To guide our analysis and keep it concise, we will just look at his behavior towards the Syrian refugees that he brought to Uruguay with the help of the United Nations.
They arrived in our country on October 9, 2014, after Mujica, still president at the time, ordered it. The Syrians did not ask to come, rather someone went to pick them up and brought them here.
Mujica welcomed the five families who had been refugees in Lebanon as they stepped out of the plane and spent all afternoon with them. Both local and international media thoroughly covered the event.
[adrotate group="8″]
We need to put Pepe's move in context. National elections were around the corner, scheduled for October 26. Polls showed that the ruling progressive party Broad Front (FA) would very likely be defeated. Moreover, estimates suggested that the Tupamaros faction of the FA would lose their supremacy within the party.
Mujica was also campaigning for the Nobel peace prize, and it was around this time that he "coincidentally" announced several initiatives, such as welcoming the Syrians. Some of them ended up being false, like when he said that the Colombian President had asked him to mediate Colombia's conflict with the FARC.
Back in Uruguay, Mujica got directly involved in the electoral campaign, something the Constitution explicitly forbids. The Tupamaros movement ran an ad in which he appeared as a cartoon, but he denied having anything to do with that.
On the eve of the elections — with TV cameras following him around — he went to give the Syrian refugees some pumpkins and tomato-filled jars. He boasted that the families were "immensely grateful" with the government.
As if that weren't enough, the Tupamaros posted a photo of the Syrian children making the victory sign on their official Twitter account. The image read: "Uruguay welcomes Syrian families" and "Pepe's team, the strength of the people," in addition to the Tupamaros logo, whose main candidate for the Senate was Mujica himself. They even made large-scale ads with this photo.
The FA won the presidential elections and the Tupamaros are in the majority once again. Even though Tabaré Vázquez is the new president, the de facto power resides in Mujica. And he doesn't hide it.
Yet this story is far from finished. When everyone seemed to have forgotten about the Syrians, they surely made themselves heard. On Monday, September 7, they set up camp in the square facing the government's palace, where they remain with all their belongings.
They held a spontaneous press conference to say they want to leave Uruguay and return to Lebanon or even Syria, because living in the South American nation is too expensive, unsafe, and "the government lied about the salaries they could earn." They believe "they have no future" in Uruguay.
"People go hungry [in Uruguay], and they brought us? My wife has been robbed twice and assaulted. Another [Syrian] woman has also been robbed and punched. We cannot live like this," a man said.
They argued that "the country is unfit for refugees. The Uruguayans are very nice, very good people, but they need to help their own people first, who are in trouble."
Former President Mujica was asked about this situation, and he disdainfully blamed the international organizations that helped bring the Syrians here. As if he were referring to some kind of tradeable goods, he stated: "I asked for farmers, and they brought me relatively well-off middle-class citizens."
There is no doubt that Mujica is picturesque, but is he truly worthy of our admiration?