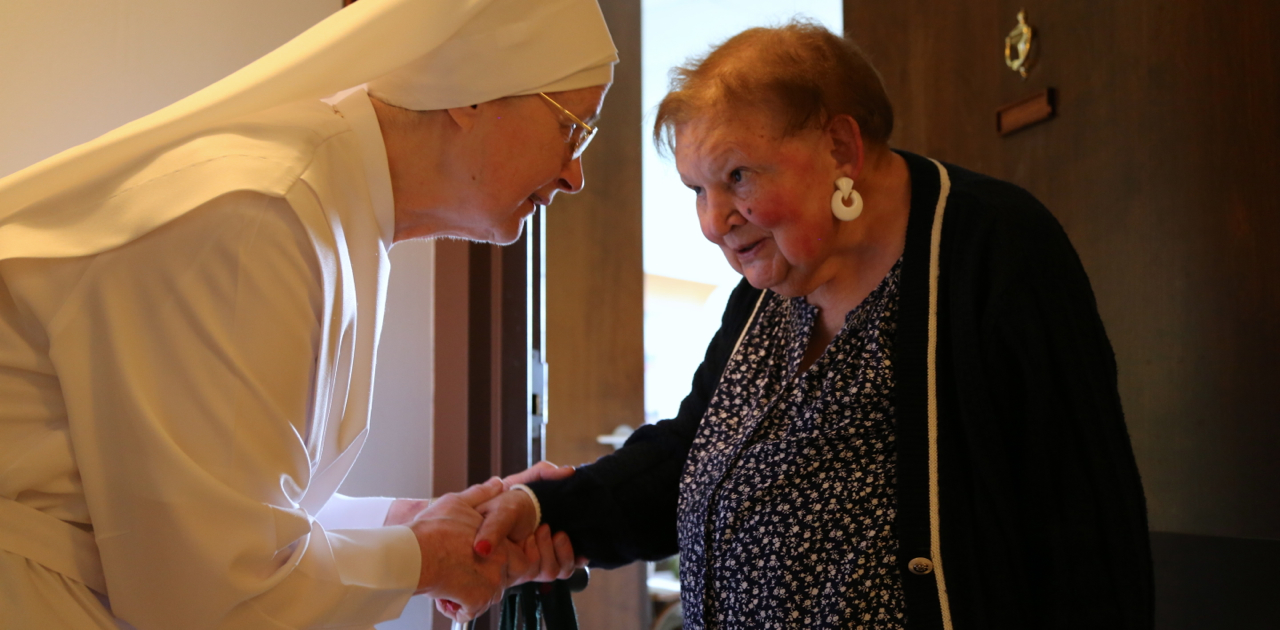 "The more laws that are written, the more criminals are produced," Lao-Tse once wrote, and the ever-longer arm of the 2010 Affordable Care Act has encircled the unlikely Little Sisters of the Poor. Now the poor, who count on these Catholic nuns for care in their final years, have joined the legal fight against what they see as federal overreach in contraceptive and abortifacient mandates.
This month Dwight Duncan, a law professor who teaches in Massachusetts, submitted the testimonies of 13 such people and their family members to the US Supreme Court, with a 27-page "friend of the court" brief (PDF). Each person shared the benefits of the Little Sisters, who follow Catholicism but do not evangelize their residents, and called on the court to ensure that "at least once, good deeds go unpunished."
Duncan's is one of 43 briefs with the court that take the side the Little Sisters, including one from the libertarian Cato Institute think tank and another signed by 207 congressman (those in favor of the mandate will arrive in February). However, he hopes his offers something different that might move observers and participants in the case. The collective effort inserts the human element into the equation, in what has become a technical and confusing case, and goes after the touted charity of the law better known as Obamacare.
Joseph Schirring, for example, placed his mother in the care of the Little Sisters, after she needed support beyond what he could provide at home. He testifies: "We gave her more love than good care, but the Sisters gave her love and professional care. They're working 24/7, 365 days a year, no vacations. Some of them have been there fifty years.… [And the] service that the Little Sisters provide is irreplaceable."
If the Supreme Court does not rule against the Department of Health and Human Services, the nuns face an estimated US$70 million annual fine. This amount would likely be fatal for the nonprofit that works on donations and only charges residents as much as they can afford, often taking them in at no charge.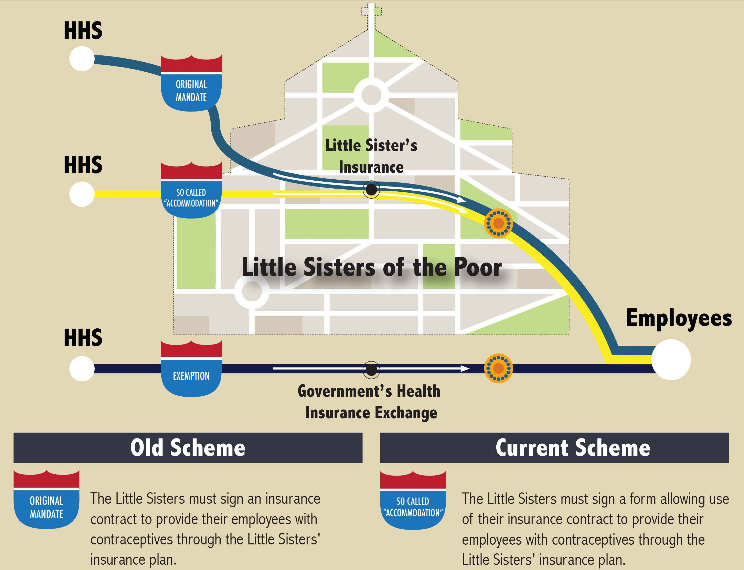 The Becket Fund, a public-interest law firm that specializes in religious liberty, is at the helm of the Little Sisters case, first filing back in 2012. With the arguments set for March and an outcome in June, they emphasize its heavy ramifications, given their 30 homes for the elderly in the United States, with 13,000 impoverished individuals in their care.
The Becket website points out that major corporations have already lobbied successfully for exemptions from Obamacare, and churches are likewise exempt. Perhaps seeking some sort of compromise, the Department of Health and Human Services has offered to shift the obligation to the insurer and away from the nuns. However, the nuns have rejected this as a matter of semantics, since any employer would still have contraceptive access on insurance paid for by them.
Writing in the Boston Pilot, the oldest Catholic newspaper in the United States, Duncan laments that almost 150 years of service are in jeopardy. To drive the point home about how far back the positive experiences go, he invokes Charles Dickens, who visited some of the first homes of the Little Sisters in France: "The whole sentiment of the household is that of a very large and very amiable family. To feel that they console the last days of the infirm and aged poor, is all the Little Sisters get for their hard work."